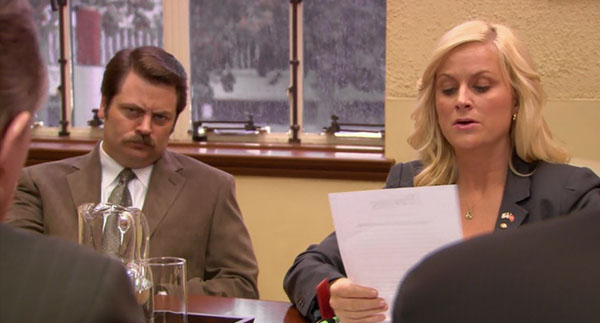 Thursday, April 25, 2014, is the Season 6 finale of Parks and Recreation, NBC's sleeper hit about the employees of the Parks and Recreation department in Pawnee, Indiana. The show has succeeded largely because of its large cast of lovable characters, who just so happen to have a lot in common with many Mormons. Here in no particular order are eight things Parks & Rec and Mormons have in common.
1. Like April and Andy, and Leslie and Ben Mormons believe in marriage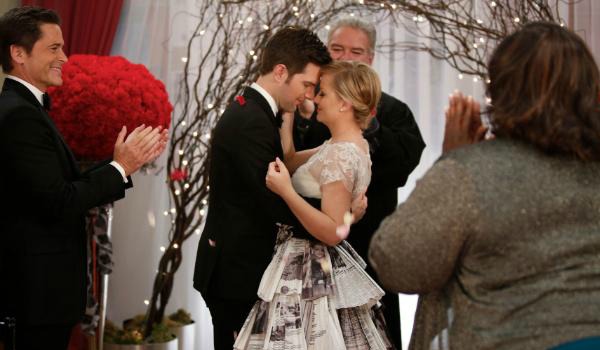 Whether it's Leslie and Ben, or April and Andy, the characters in Parks & Rec sure like to get married quickly. Mormons also love marriage, believing it helps us become more like Christ. Mormons choose to get married much more often than the population at large.
2. Like Ben Wyatt, Mormons love their sci-fi and fantasy
Ben Wyatt, who first appeared during the series' second season, is an avid fan of sci-fi and fantasy. From popular fantasy writer, Stephanie Meyer, to critically acclaimed sci-fi author, Orson Scott Card, Mormons clearly love writing fantasy and science fiction.
3. Like Chris, Mormons believe in taking care of their bodies.
Rob Lowe plays the indomitable Chris Traeger, who in the image above is changing from his suit into running clothes. He runs ten miles a day in his pursuit of "running to the moon." Now not all Mormons run as much as Nooa Takooa, the LDS Olympic sprinter, but Mormons do follow the Word of Wisdom a health code that has been shown to lead to longer life spans among Latter-day Saints.
4. Like Donna, Mormons do "very well" in South America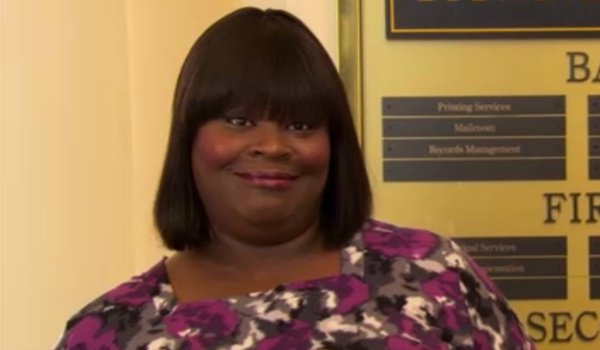 In the second season episode of Parks and Rec "Sister City," several representatives from a Venezuelan city visit Pawnee.  Several of the visitors show interest in Donna Meagle, played by stand-up comedian Retta. Donna quips "I did very well in South America." Though it may not be in exactly the same way, The Church of Jesus Christ of Latter-day Saints is also doing very well in South America. The number of members has increased by nearly 25X in the last thirty years, now numbering more than five million.
5. Like Tom, Mormons love starting businesses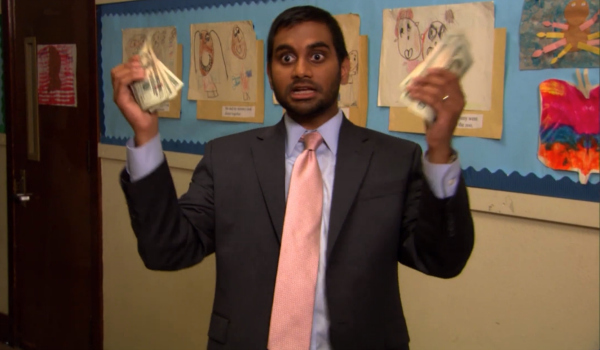 Already in six seasons, Tom Haverford has started three businesses. And while Entertainment 720 and Rent-a-swag were doomed to failure, Tom's most recent project, Tom's Bistro, may just have what it takes to succeed. Mormons are taught to be self-sufficient, and many have tried to achieve this through starting their own businesses, with as much success such as Jon Huntsman, owner of the world's largest privately held chemical company, or J. Willard Marriott, who began the popular Marriott hotel chain.
6. Like Leslie, Mormons love serving their communities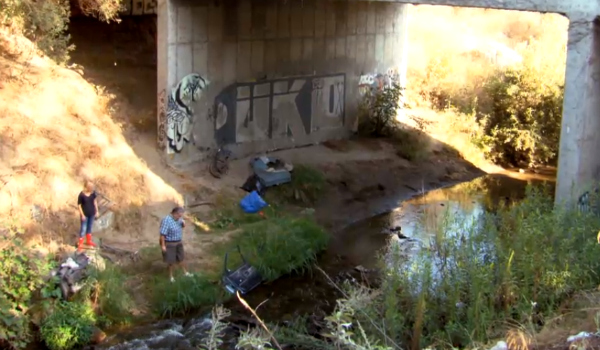 When Leslie's grant request for a river clean up is ignored by governmental bureaucracy, Leslie rolls up her sleeves and gets to work cleaning up the river herself. All over the worldMormons serve their community through the Mormon Helping Hands program. Mormons believe that when we serve each other we are truly serving God.
7. Like Jerry/Garry Mormons are family minded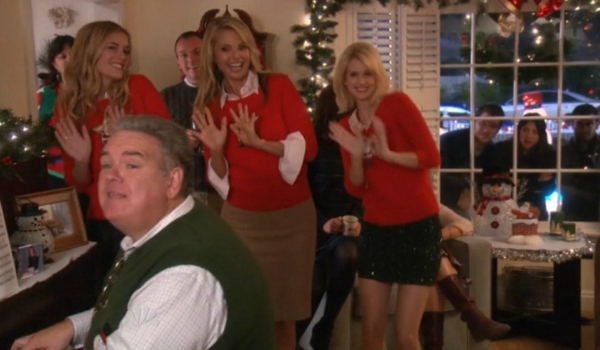 Around the office Garry Gergich may be the butt of most jokes, they even called him Jerry until the middle of season 4, but much to viewer's surprise he has a happy and adoring wife and three daughters. Garry's happiness seems to be rooted in his family life. Like Garry, Mormons believe that families are crucial and should be at the center of our happiness.
8. Like Ron and Leslie Mormons don't always agree on their politics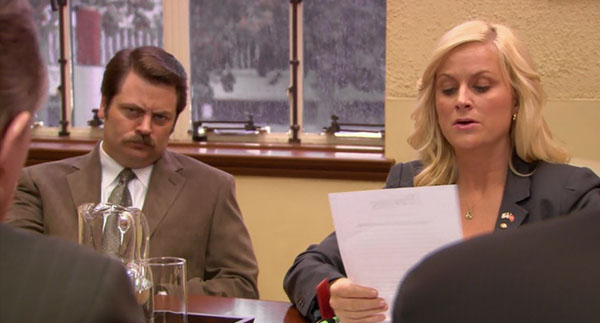 At the heart of Parks and Recreation is Ron and Leslie. Ron is a strict Libertarian, while Leslie is an anxious Democrat. A Republican Mormon, Mitt Romney just ran for president, while the highest ranking current Mormon in the federal government, Harry Reid, is a Democrat. Which isn't even to mention the many international political variations Mormons have. During every political season, Latter-day Saints are read a statement of political neutrality from the Church.