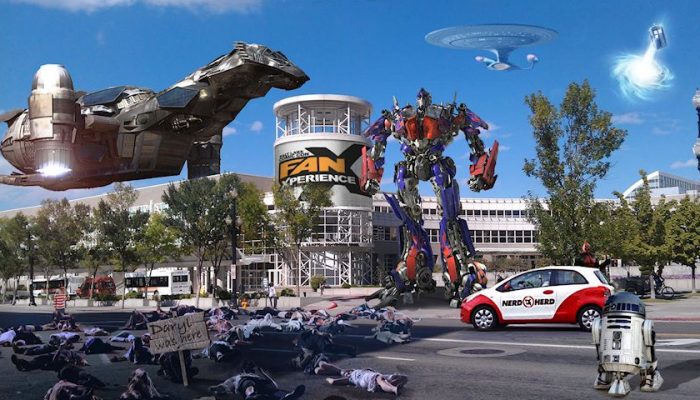 Salt Lake Comic Con will be held Thursday, April 17, 2014 through Saturday, April 19, 2014. A number of prominent Latter-day Saints will be at the convention to talk about their work. Here are some of them:
Brandon Mull
Is most recognized as the author for the Fablehaven fantasy series and also The Candy Shop War. His writing is mainly geared towards young readers, but people of all ages enjoy his novels. While he attended Brigham Young University, he lead the campus' comedy troupe "Divine Comedy."
Days to see him: Friday
Brandon Sanderson
Wrote the Mistborn series as well has helped to finish Robert Jordan's series The Wheel of Time. His other series he is working on is The Stormlight Archive and has written Elantris in addition to many other novels that he has in his repertoire. Sanderson attended Brigham Young University and while there, received his Master's degree in Creative Writing. He also participates in the podcast called Writing Excuses with Dan Wells, Mary Robinette Kowal and Howard Tayler.
Days to see him: Saturday 12:00-5:00
Obert Skye
A mysterious author of the Leven Thumps and Pillage trilogy. Not much is known about this author, but from what I understand is that he is a member of The Church of Jesus Christ of Latter-day Saints. His biography says: "[He] was born in the mystery section of the public library. He can't whistle, sing, or multiply large numbers, but he is a renowned speaker and award-winning author."
Days to see him: Thursday, Friday, and Saturday
Richard Paul Evans
Yet another author, famous for writing The Christmas Box, a New York Times Bestseller, and the Michael Vey series. He has also written several other novellas in addition to The Christmas Box. He graduated from the University of Utah with a B.A. degree.
Days to see him: Thursday, Friday, and Saturday
Cast of Studio C
Consisting of the following cast members: Matthew Meese, Mallory Everton, Whitney Call, Jason Gray, and other fellow comedians, they make up Studio C. Known for their clean sketch comedy show on BYUtv, which is currently airing their fourth season. All cast members have attended or attend Brigham Young University.
Days to see them: Saturday 2:00-5:00