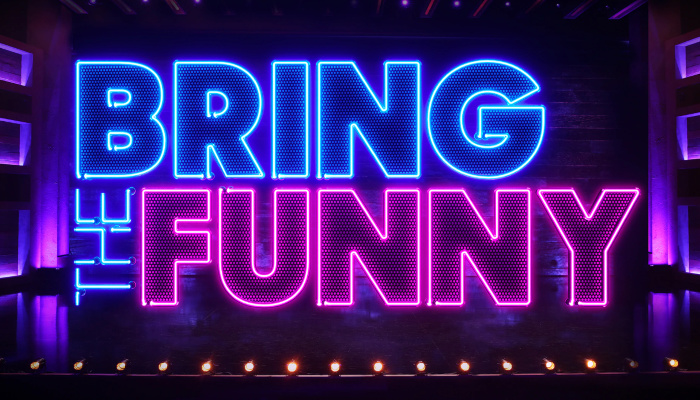 It was the shot heard round the world — or, you know, the song heard… in Provo, Utah. Same difference. ?‍♀️
JK! Studios, founded by former members of the beloved BYUtv sketch comedy team, "Studio C," is now home to some of the aforementioned's favorite cast members, including Matt Meese and Stacey Harkey — and these two recently explained in an interview with Deseret News that some JK! Studios members will be on NBC's brand-new comedy competition show "Bring the Funny."
While Harkey and Meese weren't allowed to divulge which JK! Studios cast members would be on the show, Paste Magazine released an article yesterday introducing BTF's contestants — and according to them, six members of JK! Studios will be on the new show: Mallory Everton, Matt Meese, Jason Gray, Natalie Madsen, Jeremy Warner, and Stacey Harkey.
As for deats on the show, here's what we know about "Bring the Funny" so far: it will be hosted by comedian Amanda Seales while the panel of judges includes Twitter queen Chrissy Tiegen, Saturday Night Live's Keenan Thompson, and the "You might be a redneck IF…" mastermind Jeff Foxworthy. It will air on Tuesdays starting July 9, will finish sometime in September, and will include "some live elements and fan voting." The winners will receive a prize of $250,000 — enough after taxes, "The Big Announcement Song" jokes, to perhaps buy a used car.
The show will host various comedy platforms, including a standup division, a sketch comedy division, and a "variety" division — or, as Paste puts it, "a . . . section for anybody who doesn't quite fit anywhere else."
Many members of JK! Studios have been doing comedy together for a decade, having their origins in the BYU sketch comedy troupe Divine Comedy, which performed live on weekends.
"You put your live performance comedy skills to the test, which is how we started," Harkey said. "They want people that can put on a show, not only in front of a live audience, but for a broadcast audience, which is our jam."
Meese and Harkey explained that they spent most of March filming for the show and may, if fans vote accordingly, return to NBC several times over the next few months.
We'll certainly be crossing our fingers.