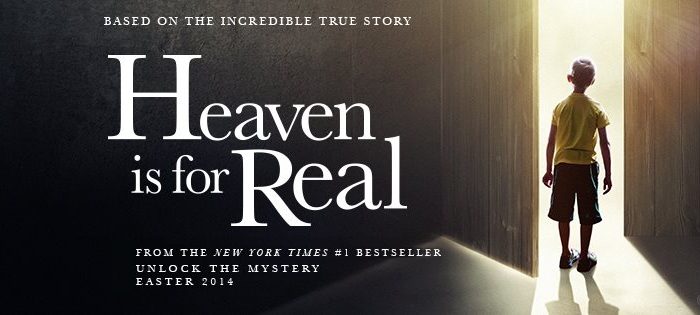 "Heaven Is for Real" depicts true story of the Burpo family's journey after Colton (age 4) visits heaven while on the operating table. Colton began sharing accounts of his visit to heaven several months after his recovery. The revelations plummeted the Burpos into a faith defining fire.  Was heaven really real? And had Colton really been there or was his vision his brain's way of dealing with the stress and fear of intense illness and surgery? Colton spoke candidly about leaving his body and being met by angels and Jesus Christ, describing them in detail.  His parents still weren't entirely convinced he had actually been to heaven until he described his dad's grandfather, Pop, including experiences Todd and Pop shared, and mentioned he had another sister. Todd was unsure of Pop's post-mortal status, because Pop was not a Christian. Todd's concern for Pop propelled Todd to become a pastor. Todd and Sonia miscarried and had never mentioned it to Colton. Colton said this sister met him at the gate of heaven, and introduced herself as his sister.  When he asked her name, she said she didn't have one because Todd and Sonia hadn't named her.
Crisis of Faith
While some in the Burpo's community accepted the existence of heaven readily, Colton's simple stories forced others to grapple with their faith. Was heaven really real?  Why didn't his description of heaven fit their concept of heaven? Did they really believe at all? Why could Colton visit heaven and not them? Why was Colton spared and not their child? Why would Jesus spend so much time with Colton, but not answer their prayers? What was the fate of their loved ones?
As Todd's conviction of Colton's experience increased, he became a mighty advocate that heaven is real, and so was Colton's experience.
Todd asked Colton to describe Jesus Christ. Colton didn't have the words to do so and didn't resonate with any artist's depiction of the Savior.  However, when he saw a painting Akiane Kramarik painted when she was eight years old, Colton told his father "That is Him." Akiane described a heavenly visit similar to Colton's.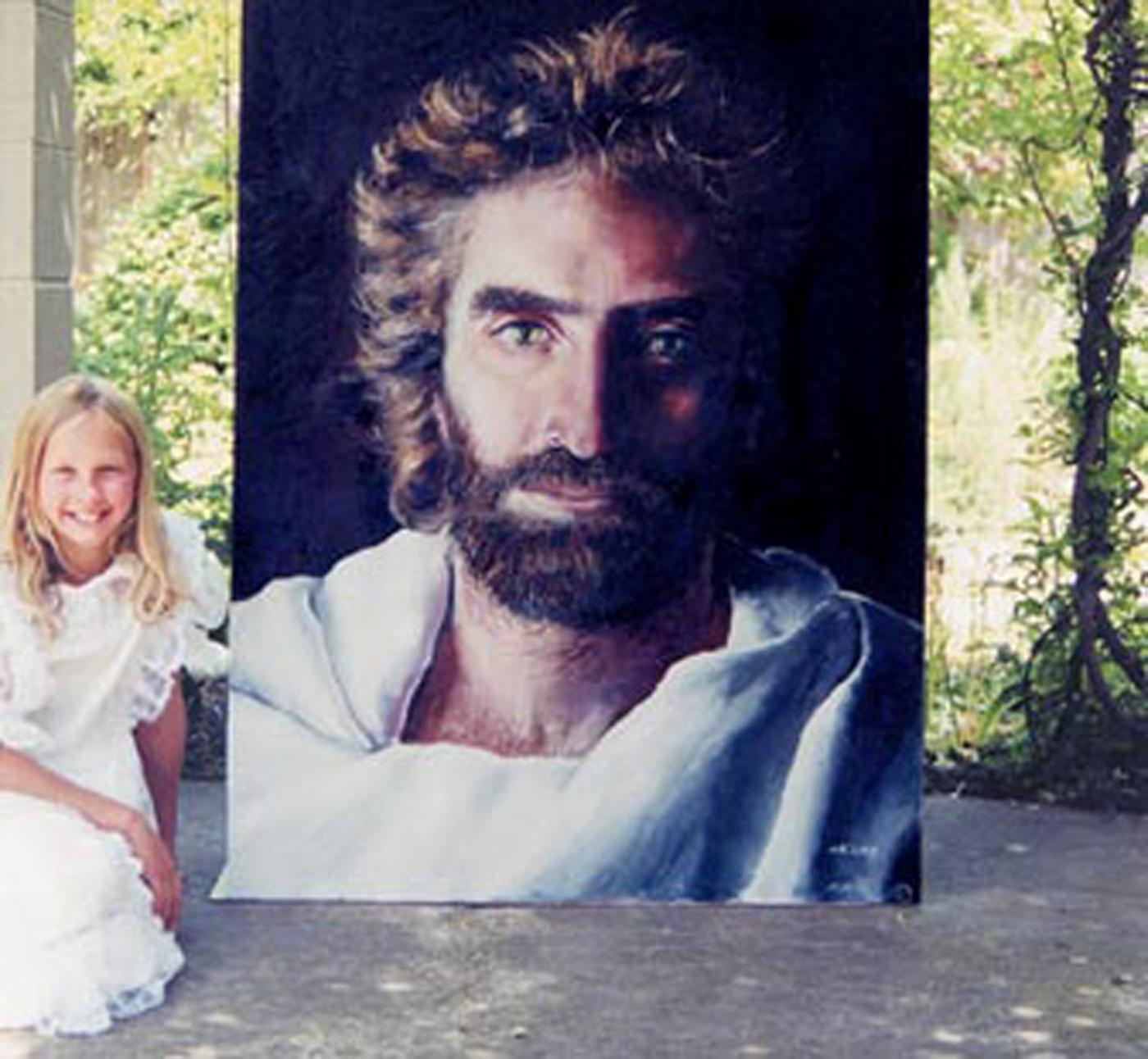 Heaven Is for Real
As a member of The Church of Jesus Christ of Latter-day Saints (often inadvertently called a Mormon), I believe that heaven is a real place. I believe that we lived in the presence of God before being born on this earth, and after we die, we enter a spirit realm while waiting for the judgment and resurrection of all men. After resurrection, based on our covenants and commitments in this life, we live in some measure of God's glory—like the sun, moon, or stars—forever and ever.  Both the paradise of the spirit world and the eternal destination are heaven. While He hung on the cross, Jesus told the thief He would see him in paradise, but told Mary He had not ascended to His Father yet. (See Luke 23:43 and John 20:17).  After death, Jesus and the thief went to the spirit world. (See 1 Peter 3:18-20). After His resurrection, Jesus ascended to God's glory, and then returned to earth several times ministering to the Apostles and other faithful followers. (See Luke 24:13-53).
Colton said that the first people he saw were Jesus and angels.  That follows scriptural precedence, though some accounts do not mention angels.  Jesus Christ, however, is the constant. Whenever someone visits heaven, he/she always sees Him.
Jacob's experience: "And he dreamed, and behold a ladder set up on the earth, and the top of it reached to heaven: and behold the angels of God ascending and descending on it. And, behold, the Lord stood above it, and said, I am the Lord God of Abraham thy father, and the God of Isaac…And Jacob awaked out of his sleep, and he said, Surely the Lord is in this place; and I knew it not. …this is none other but the house of God, and this is the gate of heaven" (Genesis 28:12,13,16,17).
Moses' experience: "The words of God, which he spake unto Moses at a time when Moses was caught up into an exceedingly high mountain,  And he saw God face to face, and he talked with him, and the glory of God was upon Moses; therefore Moses could endure his presence. And God spake unto Moses, saying: Behold, I am the Lord God Almighty, and Endless is my name; for I am without beginning of days or end of years; and is not this endless? And, behold, thou art my son; wherefore look, and I will show thee the workmanship of mine hands; but not all, for my works are without end, and also my words, for they never cease" (Moses 1:1-4).
Lehi's experience: "And being thus overcome with the Spirit, he was carried away in a vision, even that he saw the heavens open, and he thought he saw God sitting upon his throne, surrounded with numberless concourses of angels in the attitude of singing and praising their God. And it came to pass that he saw One descending out of the midst of heaven, and he beheld that his luster was above that of the sun at noon-day. And he also saw twelve others following him, and their brightness did exceed that of the stars in the firmament" (1 Nephi 1:8-10).
Stephen's experience: "But he, being full of the Holy Ghost, looked up steadfastly into heaven, and saw the glory of God, and Jesus standing on the right hand of God, And said, Behold, I see the heavens opened, and the Son of man standing on the right hand of God" (Acts 7:55-56).
Joseph Smith and Sidney Rigdon's experience: "And while we meditated upon these things, the Lord touched the eyes of our understandings and they were opened, and the glory of the Lord shone round about. And we beheld the glory of the Son, on the right hand of the Father, and received of his fulness; And saw the holy angels, and them who are sanctified before his throne, worshiping God, and the Lamb, who worship him forever and ever. And now, after the many testimonies which have been given of him, this is the testimony, last of all, which we give of him: That he lives! For we saw him, even on the right hand of God; and we heard the voice bearing record that he is the Only Begotten of the Father-That by him, and through him, and of him, the worlds are and were created, and the inhabitants thereof are begotten sons and daughters unto God" (Doctrine and Covenants 76:19-24).
God Promised to Reveal Himself
When Caiaphas interrogated Jesus, he asked, "Art thou the Christ? tell us." Jesus responded "…I am" (Luke 22:67-70). God the Father and Jesus Christ reveal themselves. The method of revelation varies from person to person based on need, understanding, and belief, but Deity does not demand eternal blind acceptance. God commands us to worship Him.  But, we can't worship Him, if we don't know who He is! By the power of the Holy Ghost, we come to know Him–through study and prayer resulting in powerful impressions from the still, small voice, witnesses of truth to our minds and hearts, and even visions of heaven.
"And it shall come to pass afterward, that I will pour out my spirit upon all flesh; and your sons and your daughters shall prophesy, your old men shall dream dreams, your young men shall see visions: And also upon the servants and upon the handmaids in those days will I pour out my spirit" (Joel 2:28-29).

"But great and marvelous are the works of the Lord, and the mysteries of his kingdom which he showed unto us, which surpass all understanding in glory, and in might, and in dominion; Which he commanded us we should not write while we were yet in the Spirit, and are not lawful for man to utter; Neither is man capable to make them known, for they are only to be seen and understood by the power of the Holy Spirit, which God bestows on those who love him, and purify themselves before him; To whom he grants this privilege of seeing and knowing for themselves; That through the power and manifestation of the Spirit, while in the flesh, they may be able to bear his presence in the world of glory. And to God and the Lamb be glory, and honor, and dominion forever and ever. Amen" (Doctrine and Covenants 76:114-119).