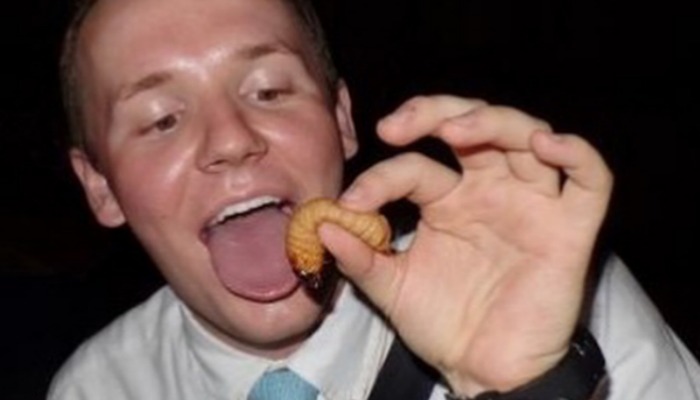 An entertaining Instagram account named @calledtoeat is gaining popularity by posting (you guessed it) photos of the crazy kinds of food that Mormon missionaries have to choke down during their stint abroad. From cow tongue to crickets, here's a sample of the posts:
Fried, Flattened Squid in Taiwan
Bird Fetus (Balut) in Hong Kong
Tarantulas in Cambodia
Crickets in Taiwan
Grubs in Peru
Cow's Tongue in Mexico
Goanna Lizard in Australia
Chicken Feet in Spain
Turtle Legs in Peru
What crazy foods did you encounter on your mission? Share in the comments below.