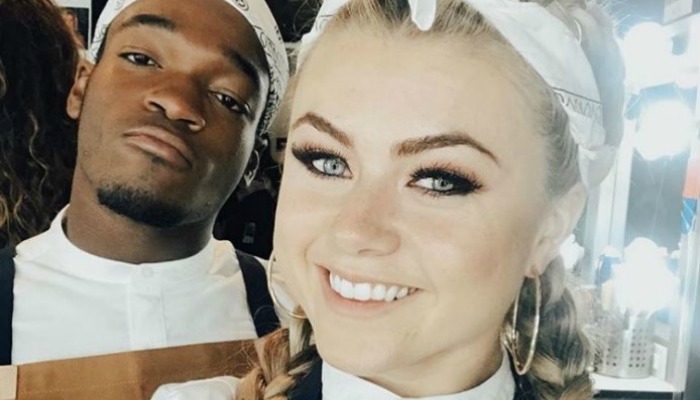 Jensen Arnold is a good dancer. A really good dancer. A really really good dancer. She's doing extremely well on the hit T.V. show So You Think You Can Dance. Recently one of the judges, Nigel Lythgoe, even called her the "poster child of So You Think You Can Dance."
Jensen, a member of The Church of Jesus Christ of Latter-day Saints from Provo, Utah, also performed on SYTYCD last season with dance partner Tristan Sosa. Unfortunately, the pair was cut from the show before the live episodes started. This year she took to the stage as a solo act. She's advanced through every round of cuts so far, making her one of the final six competitors of the show. The grand prize winner receives 250,000 dollars, among other career perks. There are only two episodes left before the season 15 finale.
Take a look at just a few of Jensen Arnold's performances so far:
Here's Jensen in a duo routine from episode 11 (the latest episode):
She's second from the left in this group routine, also from episode 11:
A duo performance from episode 10:
You can watch So You Think You Can Dance every Monday at 7 PM, on FOX.
Congratulations!
Also, congratulations seem to be in order for a different reason as well. According to the Instagram posts below, Jensen Arnold just got engaged a few weeks ago, in style:
Latter-day Saint dancers
Jensen isn't the only Latter-day Saint dancer shaking things up on television right now. There are also a few on the T.V. show World of Dance. Solo dancer Jaxon Willard, along with the dancing duo, Charity Anderson, and Andres Penate. We congratulate them all on their achievements and wish them all the best with their competitions and future careers.
Have you been watching So You Think You Can Dance? Do you think Jenson Arnold has what it takes to win? Let us know in the comments.