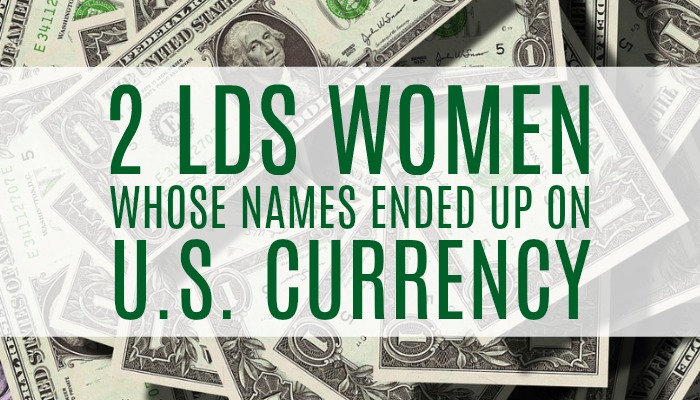 The LDS Church has had its fair share of United States politicians over the years. From Ezra Taft Benson as Secretary of Agriculture to longtime Republican Senator Orrin Hatch, members of the Church have been involved in various government roles.
But did you know that two, that's right, two LDS women have been U.S. Secretary of Treasury?
Ivy Baker Priest—U.S. Treasurer Under Dwight D. Eisenhower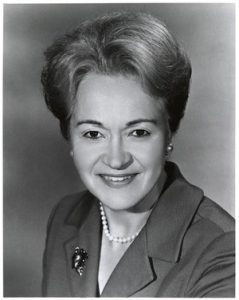 The first Latter-day Saint woman (and second woman, period) to take on this title was Ivy Baker Priest, a Utah native who had two unsuccessful bids for Congress. She didn't let that get her down, however, and stayed active in politics.
During Dwight D. Eisenhower's campaign for president, the Republican National Committee brought on Baker Priest as coordinator of the women's vote. Many credited her efforts with the great success in women turning out to vote for Eisenhower, which resulted in his winning the election.
Eisenhower apparently recognized her efforts and he indicated she would be his Secretary of Treasury even before he was officially sworn into office. She served in that position for 8 years, during which time her signature appeared on currency.
Once her time in the presidential cabinet ended, Baker Priest relocated to California where she was elected as the state's first female treasurer in 1965, working with then-governor Ronald Reagan. She served for two terms, but declined to serve a third due to poor health. Baker Priest passed away from cancer in 1975.
Angela "Bay" Buchanan—U.S. Treasurer under Ronald Reagan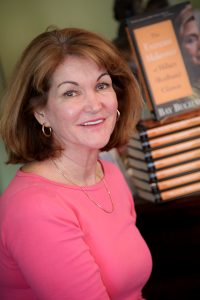 Angela "Bay" Buchanan is also the sister of well-known political figure Pat Buchanan. She was born and raised in Washington, D.C., one of 9 children from a Catholic family. She earned both a bachelor's and master's degree in mathematics. While working abroad in Sydney, Australia, Bay was introduced to The Church of Jesus Christ of Latter-day Saints and was baptized in 1976. Soon after she became treasurer for Ronald Reagan's first presidential campaign.
Five years later, after helping with Reagan's second campaign (a success), he named her Secretary of Treasury at the age of 32. She was the youngest-ever U.S. Treasurer. Her signature graced U.S. currency during those three years.
Serving until 1983, Buchanan then moved to California. There she served as the co-chair to the California Delegate to the Republican National Convention in 1988. Two years later she made an unsuccessful bid for the state treasurer position.
Buchanan has also advised various presidential campaigns in the years following her time as U.S. Treasurer, including those of her brother, Pat Buchanan, Tom Tancredo, and, most recently, Mitt Romney.
She has appeared regularly on various news media outlets as a conservative political analyst and has also authored two books.
After Mitt Romney's loss in the 2012 election, Buchanan officially retired from the campaign scene and now sells real estate in the Washington, D.C. area.
---
For more information:
Ivy Baker Priest – Mormonism, The Mormon Church, Beliefs, & Religion – MormonWiki
Angela "Bay" Buchanan – Mormonism, The Mormon Church, Beliefs, & Religion – MormonWiki