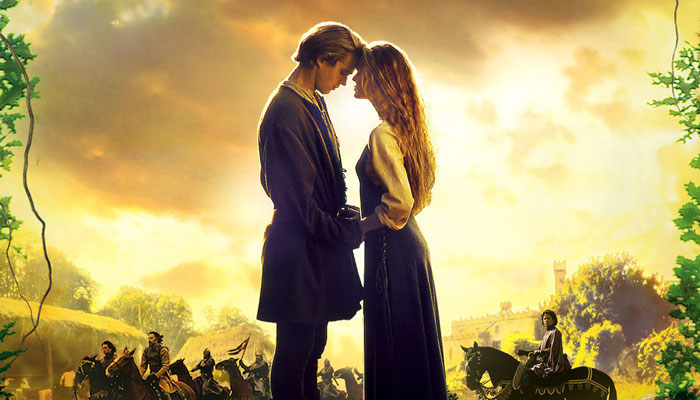 The odds are good that at some point in your life (or many), you have watched The Princess Bride. This movie has everything: love, sword fights, pirates, and fire swamps. It is also incredibly quotable (Have fun storming the castle boys!). But The Princess Bride also has some incredible gospel truths.
Westley: We are men of action. Lies do not become us.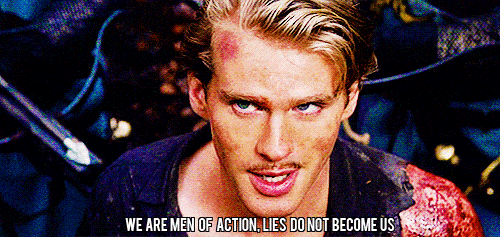 We should all strive to be men and women of action. And by that, I mean that our action should tell others who we are. We should also strive to be honest in all we do.
Sister Ann M. Dibb said, "When we are honest in all things, big and small, we experience peace of mind and a clear conscience. Our relationships are enriched because they are based on trust."
When we are honest in all of our words and actions, we don't have to worry about who knows what and what they think. We should be kind with the truth, but lies do not become us.
Inigo Montoya: I just work for Vizzini to pay the bills. There's not a lot of money in revenge.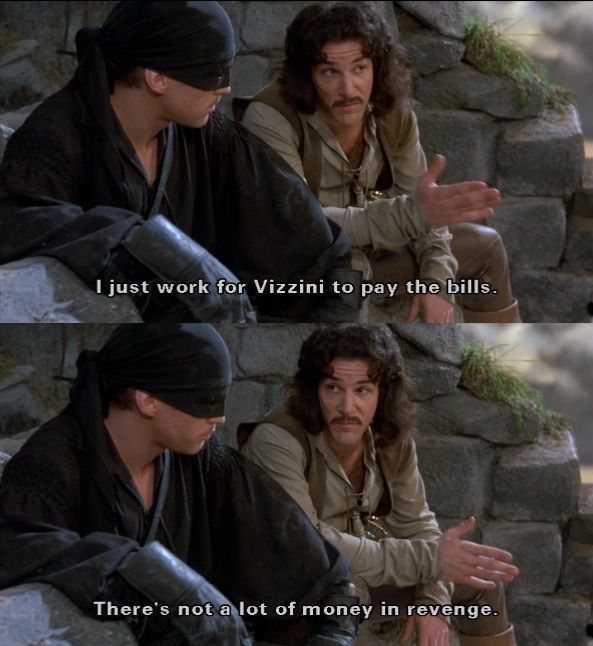 Revenge just isn't profitable. Nobody benefits. It poisons us and cripples us.
Elder L. Tom Perry said, "When tragedy strikes, we should not respond by seeking personal revenge but rather let justice take its course and then let go. . . . The Savior has offered to all of us a precious peace through His Atonement, but this can come only as we are willing to cast out negative feelings of anger, spite, or revenge. . . . the Atonement brings a measure of peace and comfort."
We don't get a lot out of revenge. But we get so much from forgiveness.
Vizzini: I suppose you think you're brave, don't you?
Buttercup: Only compared to some.
The instinct to compare ourselves to others can be overwhelming at times. The thought that we are better or worse than others comes to us all the time. And while it can be beneficial to look to where others are and aspire to be there, it is important that we avoid pride and self-deprecation.
President Dieter F. Uchtdorf said, "We spend so much time and energy comparing ourselves to others—usually comparing our weaknesses to their strengths. This drives us to create expectations for ourselves that are impossible to meet. As a result, we never celebrate our good efforts because they seem to be less than what someone else does."
Celebrate what you can do instead of always lamenting what you can't. If you are brave, embrace your inner Gryffindor and be brave! Embrace your amazing qualities and work to improve the qualities that are not yet great.
Vizzini: Inconceivable!
Vizzini uses this word to describe things we didn't think were possible. And those inconceivable things happen to him constantly throughout his journey. Don't we have little inconceivable things happen to us every day?
One of Elder David A. Bendar's more famous quotes is on tender mercies. He says, "I testify that the tender mercies of the Lord are real and that they do not occur randomly or merely by coincidence. Often, the Lord's timing of his tender mercies helps us to both discern and acknowledge them."
While things may seem inconceivable at first, it is just the Lord's way of acknowledging His love for us.
Buttercup: You mock my pain!
Man in Black: Life is pain, Highness. Anyone who says differently is selling something.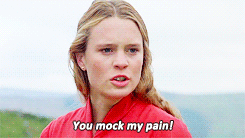 Life is hard. It is probably better if we accept that life is not going to always go our way. We will always experience trials, hardships, and sorrow.
Elder Dallin H. Oaks said, "Our needed conversions are often achieved more readily by suffering and adversity than by comfort and tranquility. . . . Father Lehi promised his son Jacob that God would 'consecrate [his] afflictions for [his] gain' (2 Nephi 2:2). The Prophet Joseph was promised that 'thine adversity and thine afflictions shall be but a small moment; and then, if thou endure it well, God shall exalt thee on high' (D&C 121:7–8)."
Trials and pain help us grow. So maybe it isn't always a bad thing that life is pain. It is also important to remember that life isn't all pain. It is happiness and joy too.
Buttercup: We'll never survive.
Westley: Nonsense. You're only saying that because no one ever has.
Just because no one has ever done something, it doesn't mean no one ever will. Whatever seems impossible now, will not always be impossible.
Elder Russell M. Nelson said, "How is it possible to achieve the "impossible"? Learn and obey the teachings of God. From the holy scriptures, heaven-sent lift will be found for heaven-sent duties."
You can rely on the Lord when you hit roadblocks. He won't give you any task that is impossible. We may just have to change our perspective in order to see the possible.
Inigo Montoya: Hey Fezzik, you did something right.
Fezzik: I won't let it go to my head.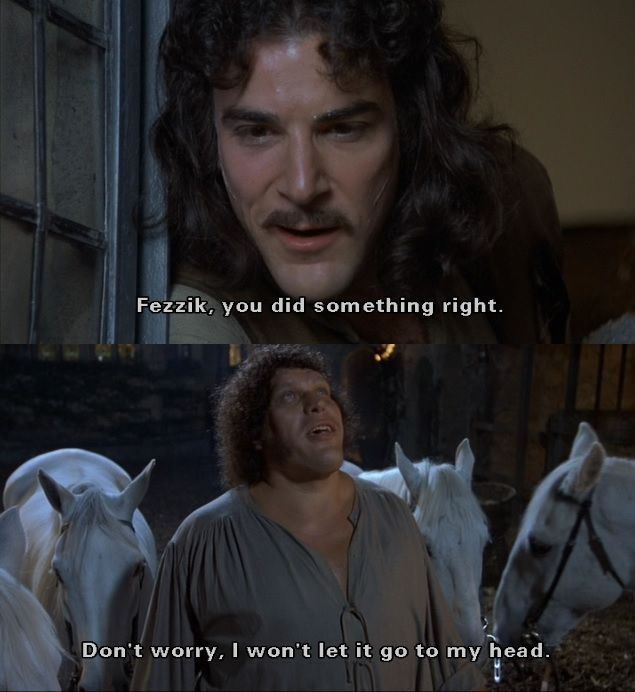 Humility is an important quality. But you are not going to be thrust down to hell for being pleased with yourself for your accomplishments. A seminary teacher once taught me the difference between being proud of yourself and being pleased with your efforts.
President Ezra Taft Benson said, "Humility responds to God's will—to the fear of His judgments and to the needs of those around us. To the proud, the applause of the world rings in their ears; to the humble, the applause of heaven warms their hearts."
Enjoying the attention the world gives you for accomplishments isn't bad—if you value Heaven's praise more. So just don't let pride go to your head.
Miracle Max the Wizard: Don't rush me, Sonny, you rush a miracle man, you get rotten miracles.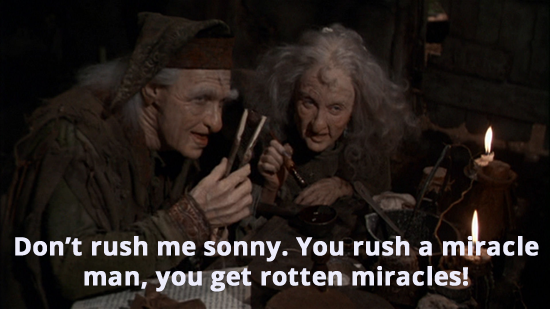 We can't rush God. We may think that we need that miracle right away, but we need to trust in the Lord and His timing. Maybe what you really need is to go through that awful experience so you can help others. Maybe your blessing is not getting what you want.
Elder Neal A. Maxwell said, "Faith in God includes faith in God's timing."
God loves us and will send us the help we need when we need it. but if we don't have faith in Him, we can sometimes miss the miracles He sends us. So wait patiently for your miracle and don't rush Him.
The Grandson: Grandpa, maybe you could come over and read it again to me tomorrow.
Grandpa: As you wish.
The family is so important! And it is so important to share things we love with our family. We are shored up and strengthened when we are with our family.
President Thomas S. Monson said, "We are responsible for the home we build. We must build wisely, for eternity is not a short voyage. There will be calm and wind, sunlight and shadows, joy and sorrow. But if we really try, our home can be a bit of heaven here on earth."
So spend some time with your family. If your family life isn't the best, make your own family out of the friends and community around you.
What are your favorite quotes or gospel lessons from The Princess Bride?