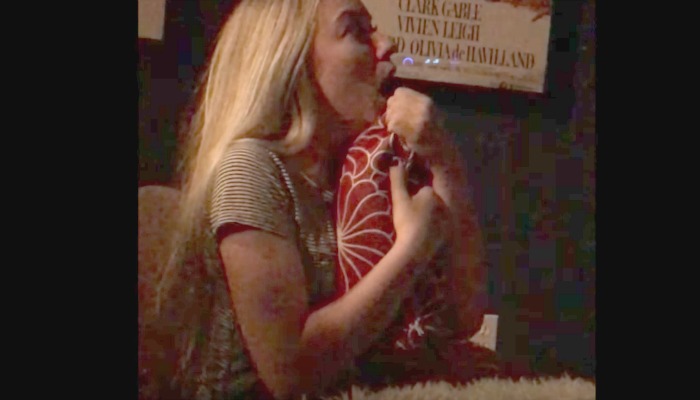 Sometimes, you find the best spiritual experiences where you least expect them — and sometimes those experiences involve lightsabers, blaster-rifles, and the Sith Lord himself.
When Brinley returned home after her 18-month LDS mission, she made sure her priorities were straight. Out in the field, Brinley missed the release of both "Rogue One: A Star Wars Story" and "Star Wars: The Force Awakens." A major Star Wars fan, according to her friend Stephen Smoot, Brinley's friends staged a viewing of the latest Star Wars releases to catch her up.
Thanks to some sneaky camera work and spot-on timing, we don't have to imagine the wide-eyed gasps and tears of joy that ensued:
Brinley's friend and YouTuber, Stephen Smoot began filming Brinley during the final scene of Rogue One (Vader's cameo). It's almost impossible not to be absorbed in her shock and awe, and subsequently filled with joy.
"Oh my gosh!," She exclaims, hands in her hair, "that was incredible! That was totally WICKED!"
Hope she likes it that everyone gets to watch. The video is going viral.