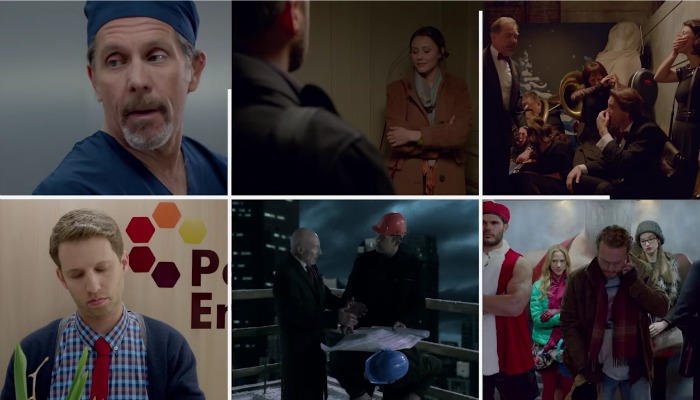 The LDS Film Festival kicks off next week with a record 18 feature films scheduled to screen.
In the 15 years since the LDS Film Festival began, there has typically been 12 to 15 feature films. This is the first year the festival has reached 18 full-length feature films. Deseret News quotes Christian Vuissa, founder and director of the LDS Film Festival, saying,
This year clearly shows how the LDS film community continues to grow in diversity and strength. We are seeing an increase in films that can compete in the international marketplace. What began as a unique LDS-centric film community now offers films with more universal themes and content.
Some of the feature films festival goers can look forward to seeing include the following:
"Just Let Go" – The inspiring true story told in a short Mormon Message has now been turned into a feature film. Follow Chris Williams' story of forgiveness after a drunk driver crashed into his car, taking the life of two of his children and his wife.
 "Christmas Eve" –  From Mitch Davis, the director of "The Other Side of Heaven," comes a film about six New Yorkers who all get stuck in six different elevators due to a power outage on Christmas Eve. The experience brings the characters laugher and holiday magic as their lives change in unexpected ways. The film features actors Jon Heder, Patrick Stewart, Cheryl Hines, and Gary Cole.
"Singing With Angels" – This film features the Mormon Tabernacle Choir as it follows "one woman's experience with the choir as she learns of the power of music in her life.
The festival, which allows Latter-day Saint filmmakers to showcase their work, will also show more than 30 short films (20 minutes or less), two dozen special screenings (up to an hour), a dozen homemade shorts (5 minutes or less), and the 24-hour Filmmaking Marathon, according to Deseret News.
The 15th Annual LDS Film Festival will kick off on Wednesday, March 2, and run through Saturday, March 5, at the SCERA Center for the Arts in Orem, Utah.