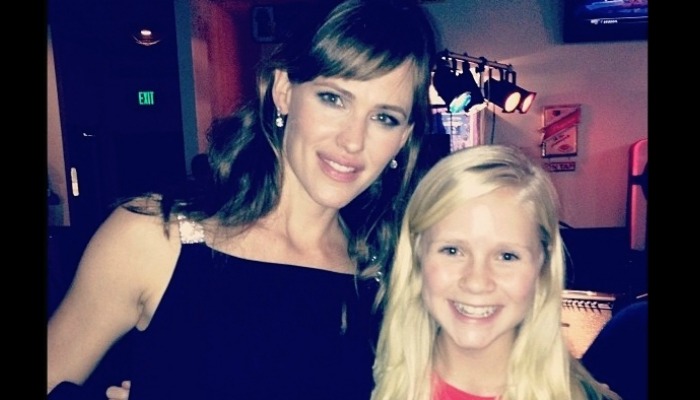 Fourteen-year-old Sidney Fullmer made her mark in Hollywood through starring in the American Girl Doll movie "Saige Paints the Sky" and as a supporting actress in the recent film "Alexander and the Terrible, Horrible, No Good, Very Bad Day."
Fullmer's drive to succeed has led her to great places. Her friends call her the "golden girl" because she works hard and has an inner drive to be the best she can be at everything she does.
"Sidney knows how to get what she wants because she has that inner drive," said Sidney's mother, Allison Fullmer. "She was even that way when she was little. She was just born with it."
The Fullmers were at the local mall one day when someone approached 9-year-old Sidney, encouraged her to pursue a career in acting and invited her to audition for an upcoming Disney acting camp.
After weeks of callbacks, Sidney got a phone call saying she had been chosen as one of three children to move to Los Angeles for the summer to work with Disney Channel stars. The Fullmers packed their bags and headed to LA for the summer.
"We totally supported her," Allison said. "We wanted her to live her dream."
The Fullmers are active members of The Church of Jesus Christ of Latter-day Saints and let its teachings guide their lives regardless of what others around them may believe.
Every time before I go into an audition or anything, I pray," Sidney said. "I really look toward my Heavenly Father when I have a big audition. When I'm closest to my Heavenly Father, I feel like my performance is best.
Her first movie role was in "Saige Paints the Sky" in 2013. She played the main character, Saige, and was on set for every scene of the movie.
Shortly after filming wrapped up for "Saige Paints the Sky," Sidney landed a part in a movie adaptation of a popular children's book, "Alexander and the Terrible, Horrible, No Good, Very Bad Day," which premiered in theaters nationally in October 2014, and is set to be released on DVD on Tuesday, February 10.
This project gave her the opportunity to work with Steve Carrell and Jennifer Garner, who star in the film.
"It was so cool to have them there on set. I look up to them so much because they are such fantastic actors," she said. "I feel so honored to be able to work with them."
Sidney keeps grounded by not allowing her acting to define her. She loves being an actress but looks at it as more of a hobby than a way of life.
"I still feel like I have a normal life," she  said. "I live in Texas; I don't live in LA. I go to public school; I'm on the dance team. I feel like I'm just a normal girl. Acting is just my hobby — not my life. I try to surround myself with normal things."
The young girl remains close to her family and has great relationships with her parents and three younger brothers.
Sidney said she has learned a lot from the many blessings she has received these past four years since seriously pursuing acting. She is grateful for her inspiring family members and friends who keep her grounded and remind her what's important in life.
As she made her mark on the big screen for the first time, and hopes to do so again, her goal is to remain a humble, genuine actress who lives life as normally as possible.
"Acting has given me a lot of self-confidence," the young actress said. "I've learned just to be myself. That's really big in the acting world, I guess. People want to see the truth; they don't want to see something fake."