This article was originally published by Jenny Spencer for LDS Living.
The "Mormon moment" launched the LDS religion into the spotlight in recent years. Sometimes it was flattering—sometimes it was not. Check out these six documentaries about Mormons trying to let their light so shine. From a rock star convert to a presidential candidate, you'll love these fascinating Mormon documentaries.
MITT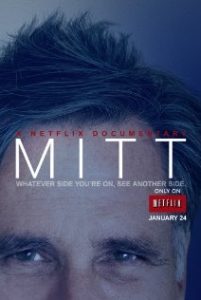 With unprecedented access, this documentary tracks Romney from his first effort to win the Republican nomination in 2006 up through the 2012 elections. It reveals the "man behind the sound bites" in an authentic view the public rarely glimpsed during the media frenzy of a national campaign. See how one Mormon family pulled together to support one another during years of an emotional rollercoaster.
THE ABOLITIONISTS
Infiltrating the dangerous world of human trafficking, Timothy Ballard–Mormon founder of Operation Underground Railroad–has become a beacon for change and a hero to hundreds of rescued children from around the world. He spent over a decade rescuing children from child sex tourism both domestically and overseas as a CIA agent. Though his job was difficult, he was proud that his country was one of very few in the world actually doing anything about the child sex trafficking problem. However, finally tiring of being mired in red tape and bureaucracy, Ballard left to begin saving the children that he saw falling out of the purview of the US government. See one Mormon man's perspective on what it means to be a modern abolitionist.
Read the rest of the article at LDSLiving.com.