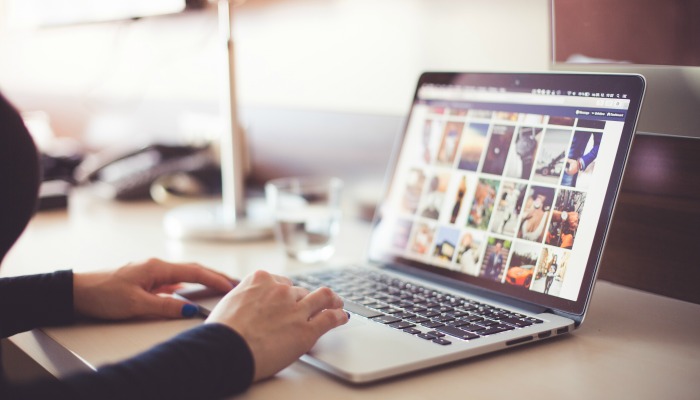 The Church teaches that we can use social media to share the gospel in a way that's never been possible before.
"The very nature of missionary work, therefore, must change if the Lord is to accomplish His work of gathering Israel 'from the four corners of the earth' (2 Nephi 21:12)," Elder L. Tom Perry said when he announced missionaries would use the internet in their proselyting efforts.
But missionaries aren't the only ones who can use social media for good. During the 2013 worldwide leadership training meeting, Elder Perry also said members should get involved "by becoming Facebook friends with the missionaries in your area on your own computers and sharing their gospel messages online and by becoming involved in missionary work yourselves."
So how does the average member get involved? One easy way is to use gospel-related hashtags on your gospel-related social media posts.
Hashtags group posts by topic. Clicking on a hashtag will show you other posts that have used that same hashtag. For example, using "#LDSconf" on your tweet allows anyone who clicks on the hashtag to see other tweets with "#LDSconf."
Use these four hashtags to help spread the gospel online:
#LDSconf
Use #LDSconf for posts about General Conference. This hashtag works whether you're live-tweeting the most recent session or pulling out quotes from years past!
Clicking on this hashtag will likely bring up other quotes from General Conference.
"Do not succumb to false notions of tolerance or to fear—fear of inconvenience, disapproval, or even suffering." #ldsconf

— Donald Irvine (@FmrBishopDon) April 2, 2017
#sharegoodness
This hashtag is more general. Church members use it on posts about scriptures, beautiful scenery, inspiring quotes, and family pictures, for example.
#Sharegoodness casts a pretty wide net.
We can always, even in our darkest hour and most disastrous errors, look to the Son of God and live.
Howard W. Hunter#lds #sharegoodness

— White Horse Books (@my_LDS_books) June 13, 2017
#TwitterStake
This hashtag refers to the digital "stake" of Mormons on Twitter. #TwitterStake is often attached to tweets about funny stories from sacrament and other Church meetings, for example.
Heard in a farewell address today: "In the words of modern-day poet and future presidential candidate Kanye West…" #TwitterStake #LDS

— BlueHairedSocialist (@Jenndola) May 28, 2017
Husband was sustained as exec secretary in bishopric today. My daughter yelled, "Oh, man! Are you kidding me?" #mormonproblems #twitterstake

— Digitus ImPickettus (@neticall) May 28, 2017
#PresMonson (and other General Authority hashtags)
If you're posting about a specific leader's remarks, use their hashtag! Mormon Newsroom offers a great list of recommended hashtags. These include "#PresMonson" for President Thomas S. Monson and "#SisterBingham" for Sister Jean B. Bingham, for example.
Remember that the Lord will shape the back to bear the burden placed upon it #PresMonson

— Tyrel Mansfield (@tyrelmansfield) May 29, 2017