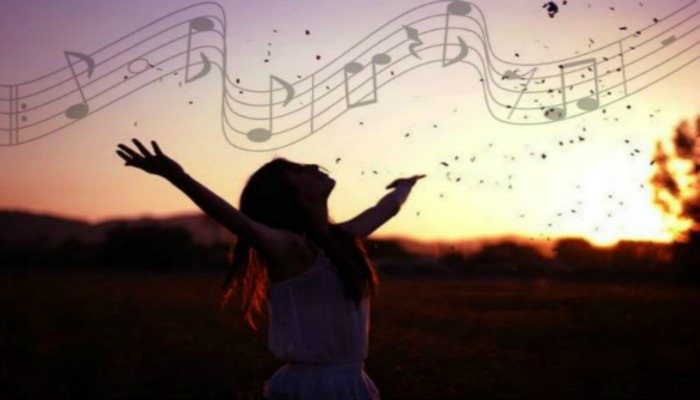 There are three things that you should know about me before reading any further. One, I have studied music since I was eight years old, two, I have seen the movie Little Women at least 85 times and three, I love good Sunday songs.
Growing up, my siblings and I were only allowed to watch certain movies and listen to certain music on Sundays. Since it was the Sabbath Day, my parents' criteria for entertainment was that whatever we watched or listened to, didn't have to be church material necessarily, but it did have to be conducive to the Spirit, i.e., inspiring, uplifting, and enriching. Suffice it to say our Little Women VHS tape, amongst others, took quite the beating.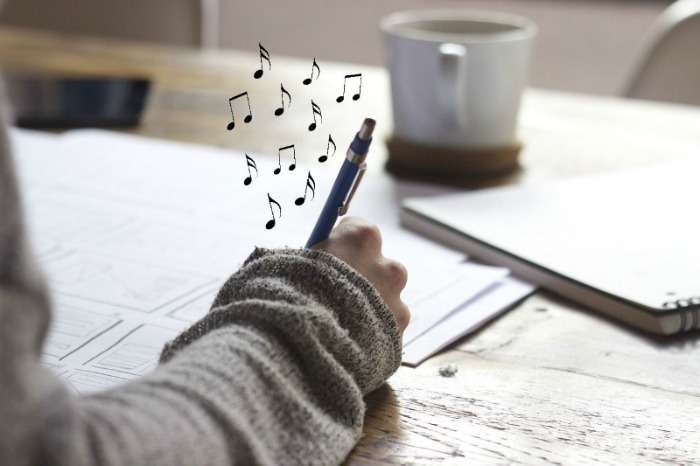 In regards to Sabbath Day-appropriate music, I would propose something similar to what my parents had in mind; that it does not have to be written or performed by a member of the Church, or written about a Gospel principle to be inspiring, uplifting or enriching. If there is anything I have learned in my study of music, it is that there are far too many talented people, and there is far too much beautiful music in the world for that to be the case.
As both a passionate musician and a devout Mormon, I have spent a considerable amount of time curating my own playlist of Sunday tunes that are just as capable of edifying and enlightening as the Mormon Tabernacle Choir. Because don't get me wrong, I love a good chorale piece as much as the next girl, but to be completely honest, a booming organ loses its charm after a few hours.
So here are a few of my favorite songs, as impactful as many cherished hymns, that are sure to delight your soul on Sunday, and every other day of the week. 
"The Secret Life of Daydreams" (from Pride and Prejudice)- Dario Marianelli 
I could write a whole other article about movie soundtracks alone. And maybe I will. For now, enjoy this gentle composition by Dario Marianelli. Listen here.
"Atlas: Daughter"- Sleeping At Last
Much like movie soundtracks, Sleeping At Last deserves a list of its own. Not only are the instrumental tracks rich and engrossing, but the lyrics are relevant and applicable. Listen here.
"To A Wild Rose, Op.51, No.1"- Edward MacDowell
I first heard this sweet melody when my oldest sister was pregnant with her little boy. I can't seem to listen to it without thinking of him, and naturally, shedding a nostalgic tear or two. Listen here.
"The Wolves and The Ravens"- Rogue Valley  
Many might recognize this song from The Secret Life of Walter Mitty, yet another film to add to the list of movies with great soundtracks. Listen here.
"The Call"- Regina Spektor
This song may have been written for The Chronicles of Narnia: Prince Caspian, but I think its significance lies far beyond a prince, a lion, a witch, and a wardrobe. Listen to this great Sunday song here.
"Granada"- Isaac Albeniz  
Even before I learned to play the guitar, I loved listening to classical guitar music. This piece is one of my favorites. Listen here.
"03:06"- Olafur Arnalds
Olafur Arnald's compositions are fascinating to me. This track is unique and compelling, and it resonates deeply with the listener long after the song ends. Listen here.
"To Build A Home"- The Cinematic Orchestra
Somehow, this song never gets old. Maybe that's due to the refined piano playing. Maybe it's the subtle strings. Or maybe, and this is the most likely explanation, it is because this song reminds me of home. Which should come as no surprise, considering the title. Listen here.
"The Greatest Gift"- Sufjan Stevens
"But the greatest gift of all
And the law above all laws
Is to love your friends and lovers…" Listen here.
"Bring Him Home" (from Les Miserables)- Alfie Boe
I have always been a huge fan of musicals. On any given day, at any given time, if I am alone, it's not a matter of if I am singing show tunes, it's a matter of how loudly. The song Bring Him Home—one man's desperate plea to God—is one of the most moving I have ever heard. If you can't appreciate the emotive delivery by powerhouse tenor, Alfie Boe, then at least appreciate his high A at the end of the song; a note that is unattainable for me, even on my best nights performing in front of the bathroom mirror. Listen to this Sunday song here.
"Orchard House (Main Title)"- Thomas Newman
If you were wondering why I have been willing to watch Little Women so many times, its score has a lot to do with it. Listen here.
"You'll Never Walk Alone"- Jimmy Durante
I think this title speaks for itself, though it would be hard not to feel something when listening to the classic voice of Jimmy Durante. Listen here.
"The Light Between Oceans"- Alexandre Desplat
Some of my deepest thoughts have been set to the background of Alexandre Desplat. What a gifted composer, and what a gift this song is. Listen here.
"O"- Coldplay
I love Coldplay, but I love them the most after listening to this track. Listen here.
"Clair de Lune"- Harry Kalahiki
My favorite classical works will always include Clair de Lune. This simplified rendition, played entirely on the Ukulele, is as dynamic and heartwarming as any piano arrangement I have heard. Listen here.
"For Good"- Wicked
Like I said, I am a big fan of musicals. Listen here.
"The Swan"- Yo-Yo Ma
Legendary cellist, Yo-Yo Ma. Need I say more? Listen to a wonderful Sunday song here.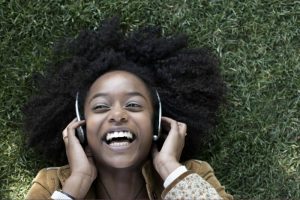 For the sake of alliteration I have listed just seventeen songs here, but what is important to recognize is that music can "move us to good works, build faith, comfort the weary, console the mourning, and inspire us to endure to the end," regardless of whence it came.
The phrase, "For my soul delighteth in the song of the heart; yea, the song of the righteous is a prayer unto me," only possesses two qualifiers: "of the heart" and "of the righteous." I think it is fair to assume that songs of the heart and the righteous are not exclusive to church music, or the like.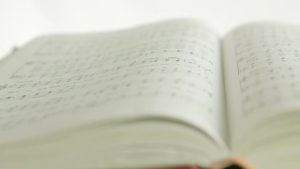 Good, wholesome, spiritually enhancing music is in abundance, and the Church's efforts to revise and revamp the Hymnbook is proof of that. So let this be an invitation; to open your mind, broaden your search, and allow your heart be touched by the ultimate testifier of truth— the Holy Ghost. Take it from me, you might be pleasantly surprised by the vessels He uses.