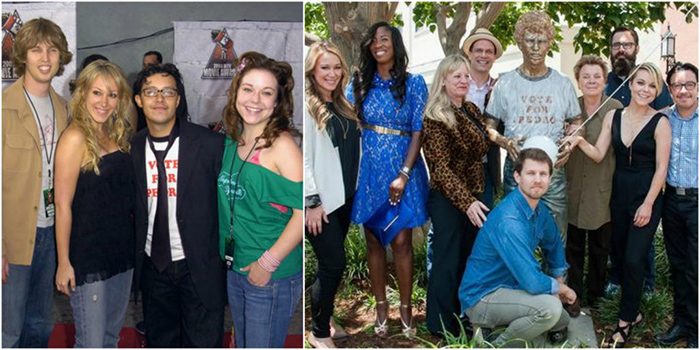 Napoleon Dynamite swept the world in storm ten years ago when it hit theaters, bringing in more than $46 million. Yahoo's Gwynne Watkins writes:
"In the alternate universe of Preston, Idaho, Pedro might be running for Mayor, and Napoleon has probably shot, like, two hundred wolverines. Meanwhile, in Los Angeles, the 2004 sleeper hit has been commemorated with a statue on the Fox studios lot."
Jon Heder, Efren Ramirez, and Tina Majorino—the main actors in the film—reunited to unveil the statue on Monday, June 9. The bronze Napoleon is depicted with his hands in his pant pockets, and wearing the iconic "Vote for Pedro" shirt and moon boots.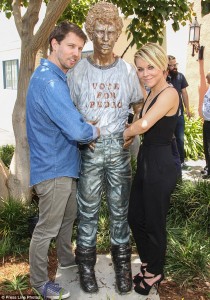 Heder, who practically reached stardom overnight with his debut in Napoleon Dynamite, was raised in a Mormon household in Colorado. Heder served a two-year mission in Tokyo, Japan for The Church of Jesus Christ of Latter-day Saints, before graduating from Brigham Young University as a 3-D Animation major. 
For more on the cast's reunion and question and answer session, read Watkin's article at yahoo.com.