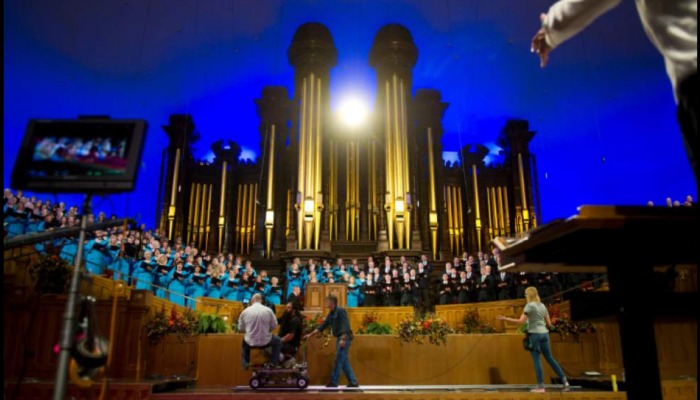 This article was originally written by Court Mann for the Salt Lake Tribune. Below is an excerpt. 
The Mormon Tabernacle Choir doesn't just sit down.
Brittany Wiscombe learned as much recently. She and her brother, director Brian Brough, had teamed up to create "Singing With Angels," a new feature film that prominently showcases the choir. They planned for hundreds of current choir members to join them for filming inside the Salt Lake Tabernacle. She thought they'd all just take a seat.
It was a bit more complicated than that.
Read Mann's full article at sltrib.com.