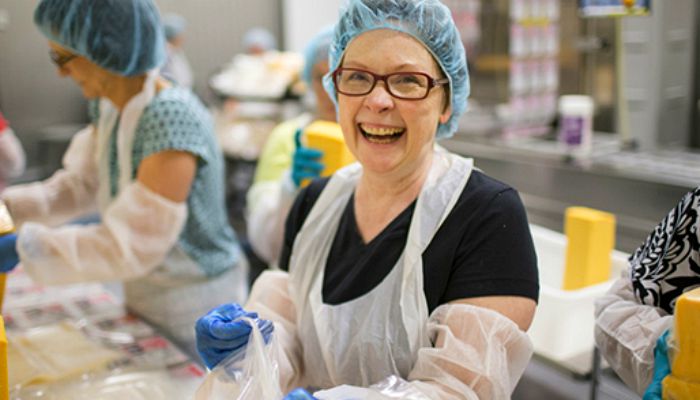 This article was originally published in Church News. Below is an excerpt.
More than 10,000 members of the Episcopal Church gathered for the faith's 78th annual general convention in Salt Lake City from June 25 to July 3.
It was the first time the convention, held for Episcopalian Church leaders and their spouses, has been held in Utah. As part of the convention, attendees participated in an interfaith service project at Welfare Square with Latter-day Saints to package cheddar cheese, bag and slice bread, and bottle salsa on June 29.
To read the rest of the article, go to LDS.org.