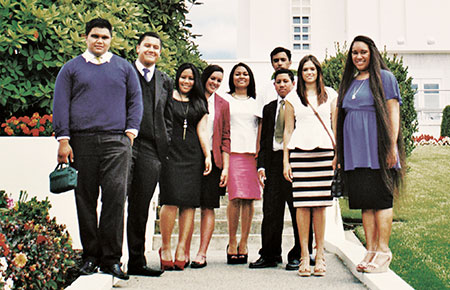 May 28, 2014
When 118 youth from Auckland, New Zealand, and their leaders planned a four-day temple conference to the Hamilton New Zealand Temple, they had a simple but impressive goal: to perform as many baptisms for the dead as possible during their stay.
They began preparing for the trip many months in advance. As part of the preparation, young men and young women researched names from theirfamily histories that they could bring with them to the temple.
All their preparation paid off in a big way. The youth and their leaders had a spiritual feast from the moment they arrived to when they set their sights back home four days later—not to mention all the blessings that came before and after the event because of their devotion to family history and temple worthiness.
Read the full article at LDS.org.
Editor's note: It is amazing how quickly the work of the Lord can move forward when everyone works together.