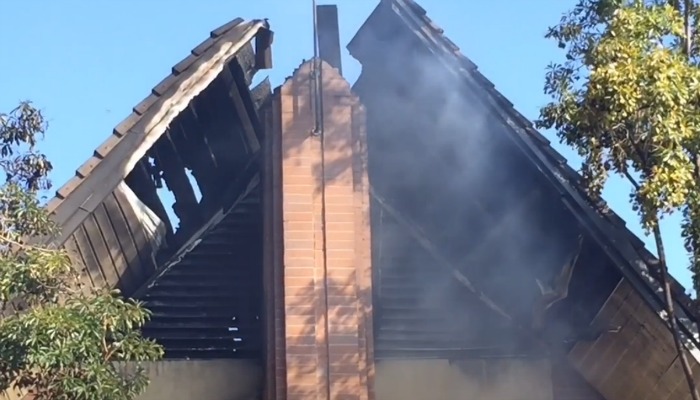 A fire burned through a Latter-day Saint church building in Los Angeles yesterday, causing its roof to collapse.
What started out as a brush fire quickly spread to the nearby Mormon church around 2:30 p.m. Tuesday. It wasn't long before the flames reached the building's attic which led to the roof collapsing, causing significant damage to the interior of the church building.
LA Times reports that nearly 185 firefighters responded to the call and spent nearly 2.5 hours extinguishing the fire. Two firefighters were injured while battling the blaze and taken to nearby hospitals.
Investigators are still trying to find the cause of the fire, according to KTLA5.
The Church of Jesus Christ of Latter-day Saints building is located at 3845 Fletcher Drive and is the meetinghouse for more than 400 Church members.