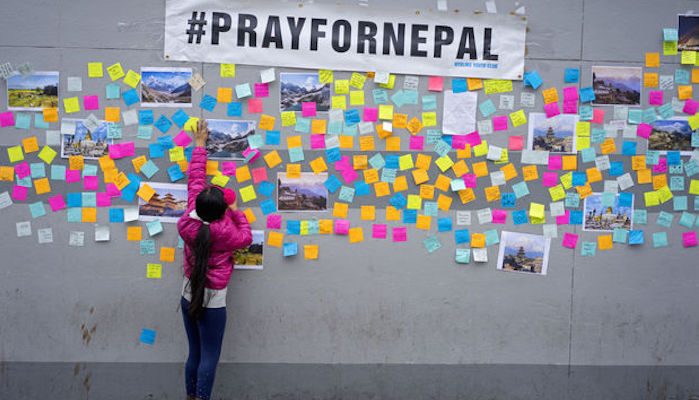 Members of the Church are being accounted for following the 7.8 magnitude earthquake that struck Nepal Saturday.
One senior missionary couple, Brother and Sister Jim and Christine Valentine, and Bishnu Adhikari, one of six members featured in the "Meet the Mormons" documentary, have all been reported safe.
More than 4,000 people have died as a result of the quake, and numbers, including those injured, are expected to continue to grow, reaching  nearly 10,000.
Todd Valentine, son of Jim and Christine Valentine, has been in communication with his parents, and says the U.S. Embassy is taking good care of surviving victims. "Their first night, they stayed outside the church because of all the aftershocks," Todd Valentine told The Daily Herald. "The next day, they got to the embassy with just the clothes on their backs and their passports."
More than 20 aftershocks came after the earthquake's initial hit. Church Spokesman Eric Hawkins said,
Our thoughts and prayers are with all those in Nepal impacted by Saturday's earthquake and particularly those who have lost loved ones.
Adhikari is head of the organization CHOICE Humanitarian Group in Nepal. The group is doing their part to assist in relief efforts.
To donate to relief efforts via CHOICE Humanitarian Group, visit their website, ChoiceHumanitarian.org. To donate toward the LDS Church's relief efforts, go to LDSCharities.org or LDSPhilanthropies.org.