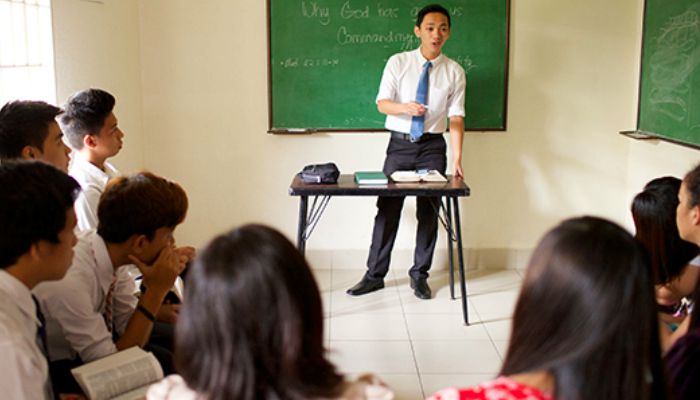 The Church of Jesus Christ of Latter-day Saints has announced the 2016 teaching curriculum for the Melchizedek Priesthood, Relief Society, Sunday School, Young Men, Young Women and Primary.
The following is a summarized list of the 2016 curriculum:
Melchizedek Priesthood and Relief Society
The Melchizedek Priesthood and Relief Society will be studying the new Teachings of Presidents of the Church: Howard W. Hunter manual.
Sunday School
The book of scripture that will be studied in Sunday School in 2016 is the Book of Mormon and teachers will be teaching from the Book of Mormon Gospel Doctrine Teacher's Manual.
Aaronic Priesthood and Young Women
Both the Aaronic Priesthood  and Young Women will be taught from Come, Follow Me: Learning Resources for Youth, and the Mutual theme for 2016 is 2 Nephi 31:20:
"Wherefore, ye must press forward with a steadfastness in Christ, having a perfect brightness of hope, and a love of God and of all men. Wherefore, if ye shall press forward, feasting upon the word of Christ, and endure to the end, behold, thus saith the Father: Ye shall have eternal life."
Primary
The theme for Sharing Time in Primary will be "I Know the Scriptures Are True." Leaders can find the 2016 outline for Sharing Time online.
For a full list of the 2016 curriculum, go to LDS.org.