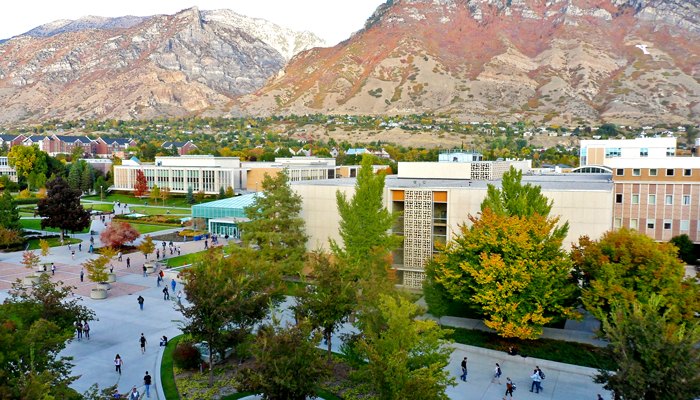 Once again, Forbes magazine has ranked over 300 colleges based on their value — and, once again, Brigham Young University (BYU) hovers at the top of the list.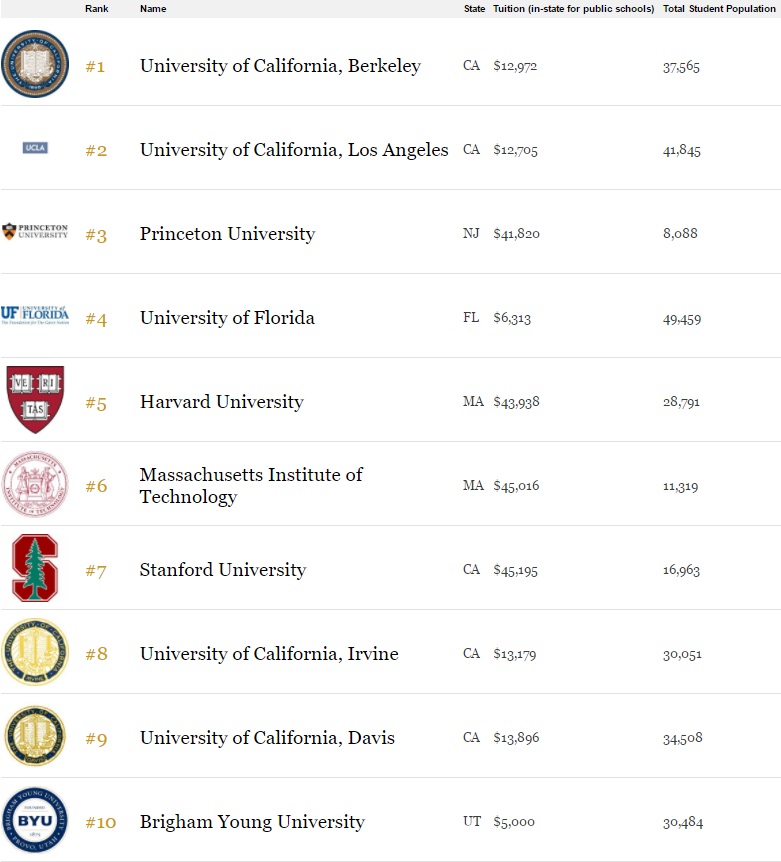 Up there with Princeton, Stanford, and Harvard, BYU maintains its place among top colleges because of the great return BYU students see on their educational investment. In order to determine which schools make the list, Forbes analyzes tuition costs, school quality, post-grad earnings, student debt and graduation success. Forbes uses data pulled from the U.S. Department of Education's College Scorecard and Payscale to inform their ranking.
Last year, BYU came in at #2, falling just behind University of California, Berkeley. While the university slid down the list a couple notches for the 2017 ranking, the massive price gap between BYU and other top universities sets it apart greatly.
U.S. News placed BYU in the top 20 for Best Value Colleges, ranking it at #15 — right above Cornell, right below Rice. The website based their rankings on the net cost of attendance after the average amount of need-based financial aid compared to the quality of the programs offered.
Value colleges placed BYU at #2 for 2017, trailing behind University of Florida.
According to the College Board, the average cost of an education from a private college was over $33,000 a year, including fees and room and board. LDS students at BYU expect to pay $17,718 after fees and housing, making the university almost half as expensive as the average college.