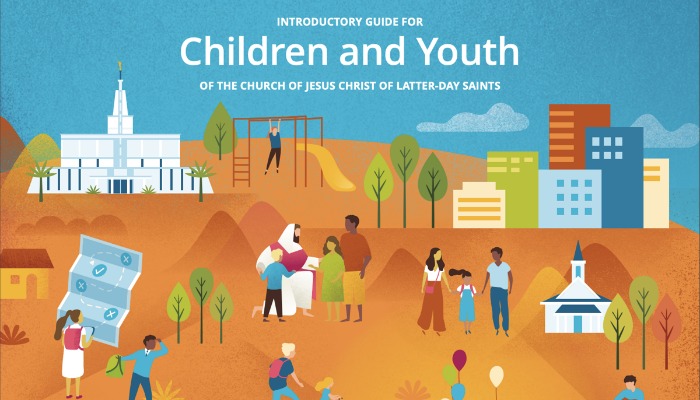 Called "Children and Youth," The Church of Jesus Christ of Latter-day Saints' new program will roll out in September 2019. A special worldwide satellite broadcast will kick off the initiative on September 29th, led by M. Russell Ballard. Elder Gerrit W. Gong of the Quorum of the Twelve Apostles will host a Face to Face broadcast about "Children and Youth" on November 17th.
The new initiative begins as the Church ends its 100-year collaboration with the Boy Scouts of America and ends the Personal Progress system for Young Women. A letter was sent Monday, July 15, 2019, to general authorities and officers of the Church and local leaders around the world. The letter says the following:
"The principles taught in this effort for children and youth represent a higher, holier way to encourage the rising generation to follow Jesus Christ and apply his gospel in all areas of their lives. This major effort will include gospel learning, the privilege of service, personal development, and exciting activities."
The Young Women program will move forward without Personal Progress and Faith in God for Girls. Boys will no longer have Scouting, Duty to God or Faith in God for Boys.
A website has been published for leaders in preparation for the change at ChildrenandYouthLeaders.ChurchofJesusChrist.org. The site includes an introductory guide for parents and another for children and youth. Both guides are available only in English.
Even though the roll-out is at the end of September, programs in place right now will continue until the end of the year and Children and Youth will begin for English speakers and some other languages on January 1, 2020.
Youth who want to continue with Scouting may do so through community-sponsored groups. A new mobile app called Gospel Living will be released at the end of 2019 to support "Children and Youth."
Related: Eagle Scout Rolls Expected to Drop after Mormon Church Ends Partnership