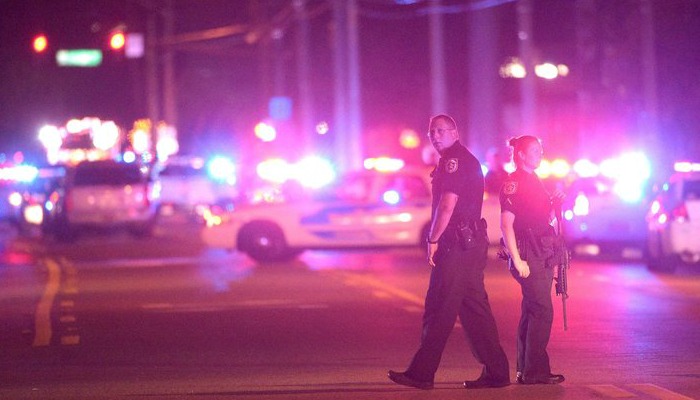 Becoming the deadliest mass shooting in U.S. history, at least 50 people were killed and an estimated 53 people were admitted to the hospital in critical condition after a gunman fired into a crowded nightclub in Florida early Sunday morning, June 12.
The gunman, who was shot and killed in a gunfight with 14 SWAT officers, carried an assault-type rifle and a handgun into Pulse, a popular gay nightclub in Orlando, Florida, which had at least 300 people inside. According to the police chief, the shooter—who authorities identified as 29-year-old Omar Mateen—also carried a "suspicious device" and held hostages at one point during the police gunfight.
Mateen, who is a resident of Port St. Lucie, Florida, previously worked as a security guard. He legally purchased at least two firearms this past week, according to FBI agent Ronald Hopper. Mateen's father, Mir Seddique, told NBC News that his son recently saw two men kissing in Miami and got angry.
Authorities are investigating the shooting attack as an act of terrorism and a hate crime. Right before the attack, Mateen allegedly called 911 and pledged his allegiance to the Islamic State.
According to a surgeon at Orlando Regional Medical Center, the death toll from the shooting will most likely rise. Names of victims will be released after their families have been contacted.
On Sunday afternoon, leaders of The Church of Jesus Christ of Latter-day Saints released the following statement about the deadly attack:
"With the rest of the nation, we mourn the tragic loss of life and serious injuries that occurred in Orlando this morning. We pray for the families and loved ones of the victims of this senseless shooting and pray they will be comforted and cared for as they seek to heal. Our prayers and support are also with community leaders and law enforcement officials as they continue to investigate this shocking crime."