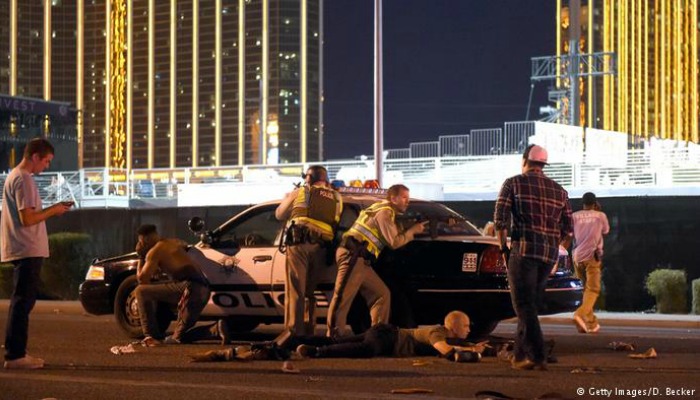 In the wake of one of the most devastating acts of gun-violence in U.S. history, The Church of Jesus Christ of Latter-day Saints released a statement Monday, October 2:
To all of those affected by the horrific events in Las Vegas, we offer our deepest condolences and heartfelt prayers. We pray for those who are mourning the loss of loved ones and for those who are seeking to recover from the physical and emotional wounds they are suffering. May God bless them with the peace and comfort only He can provide in such tragic and heartbreaking moments.
Investigators continue their search to uncover a motive for the mass shooting which took place late Sunday, October 1st at a Las Vegas music festival. A rain of bullets from the window of a Mandalay Bay hotel room left 59 dead and 527 more injured at the Route 91 Harvest Festival. Stephen Paddock, the man identified as the gunman, fired into the crowd as country music star Jason Aldean was on stage. Paddock, 64, was found dead in his hotel room, having killed himself as SWAT closed in.
The Islamic State attempted to claim responsibility for the shooting, naming Paddock as one of their soldiers. However, the FBI has found nothing tying Paddock to ISIS, or any other history of criminal activity.
Inside Paddock's hotel room, investigators uncovered a 23 weapon arsenal. Police found 19 more weapons and an array of explosives at Paddock's home in Mesquite, Nev. His intentions still remain unclear.
President Trump issued a statement late October 2nd, in which he quoted scripture, saying "the Lord is close to the broken-hearted, and saves those who are crushed in spirit."
Celebrities and politicians alike have spoken out in favor of increased firearm regulation.   On the topic of tighter gun control, President Trump said, "We'll be talking about gun laws as time goes by."