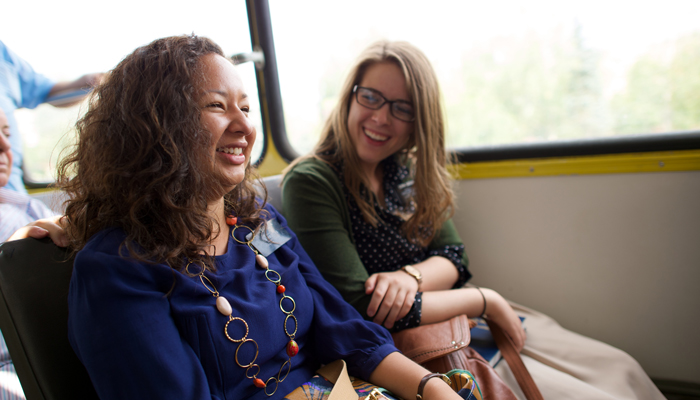 There are 418 missions in The Church of Jesus Christ of Latter-day Saints, and the Church wants 418 nurses to serve in them. The Church is encouraging nursing graduates to apply for missionary service.
"Health missionaries have a special calling to help missionaries be effective," said chair of the Church's missionary nurse specialist committee Sister Deanne T. Francis in a Church News article. "We can serve them by helping them return home not only with honor but with good health."
The health missionary department was established in 1983. Today approximately 80 health missionaries—mostly retired doctors and nurses, but also a few nurses under 25—serve full-time health missions in which their focus is missionary health.
"What we need is single registered nurses between the ages of 19 and 25, retired couples where one is an RN or MD, or single senior nurse," she continued. "Current licenses are not necessary because the scope of practice in the mission field does not require them.
Just as with proselyting missionaries, health services missionaries are expected to serve at their own expense for 18 months to 2 years. When health service missionaries go to an MTC, they receive medical training in addition to the regular language and teaching training. They learn about the different diseases they might come across—malaria, dengue fever, tuberculosis—as well as procedures for finding a treatment facility and contacting area medical advisors.
Health service missionaries may diagnose illnesses; evaluate medical facilities and doctors; monitor missionaries' health care; gather resource materials; and formulate lessons, programs, and activities to teach missionaries how to maintain good health. All medical information is charted and reported to the mission president, the area medical advisor and missionary department headquarters.
In many areas, the mission president extends the health missionaries' call to include assisting in local members' health and teaching health practices such as nutrition and sanitation.
Novel experiences are guaranteed for a health services missionary. One worked quickly to move her mission president from an inferior hospital to a better one, probably saving his life. In Tonga, Frederika "Teni" ten Hoopen had been serving as a missionary nurse for several months when she had the surprise of delivering a baby in the Nuku'alofa Tonga Temple one evening when she was on her way to a temple session.
If you are interested in serving a mission as a full-time mission nurse specialist, write down your medical expertise on your mission application. If you are interested in serving as a part-time Church service volunteer nurse where you live or want more about these opportunities, contact Chris Lake at [email protected] (801) 240-7740 or Shannon Clegg at [email protected] (801) 547-7684.