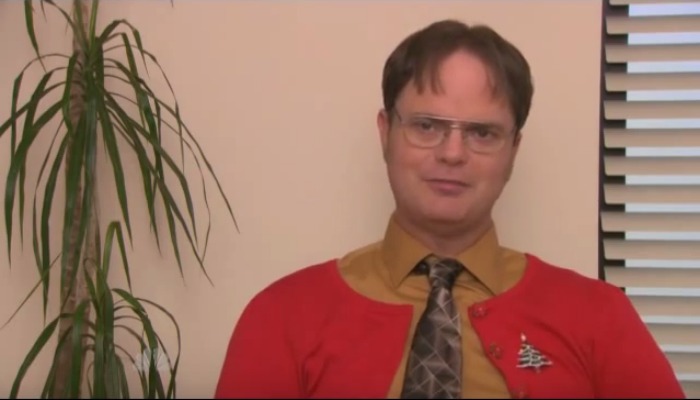 OK I'm freaking out a little bit because Rainn Wilson, the actor who plays Dwight Schrute in The Office, just shared a picture of Sister missionaries.
Without further ado, here it is:
He captions the photo with, "I was visited by some very nice Mormon missionary Sisters this morning."
The post already has more than 35,000 'likes' and more than 1,200 comments.
One commenter responded, "2 of my favorite things….#mormon Missionaires, and #dwightschrute!!!!!!"
Another fan, who obviously knows their Office quotes, quipped, "Beets, Bears, Book of Mormon."
One of my favorite comments: "Fact: the Book of Mormon is true."
"I️ have prayed for this for a while now," another commenter said.
It's nice to know I'm not the only one freaking out. I love that someone not of our faith (for now, at least) can still see the good that these missionaries are trying to spread.
If you're not familiar with Wilson's work as Dwight, here's a little sample clip:
Unlike his most famous fictional character, Rainn Wilson is no stranger to kindness and positivity. In addition to his acting career he is the co-founder of a website called SoulPancake. Their homepage says what they're all about:
"We create content, across various platforms, that explores life's big questions, celebrates humanity, and champions creativity. And we do it with integrity, heart, and humor."
Anyway, Rainn Wilson has always been awesome, this Insta post just gives you another reason to like him.