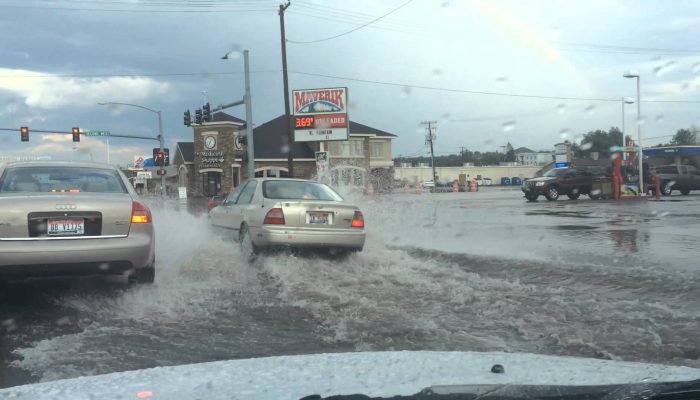 Early evening on July 15, 2014, torrential rain and hail was so intense that a flash flood in Rexburg tore through the town and BYU-I campus. Local News 8 in Idaho, states that standing water rose to at most 6 feet. Unfortunately, several student apartment complexes were affected by the rising water. The complexes located on the north and west sides of campus got hit with most of the water damage.
The Brigham Young University–Idaho campus was not free from the storm's wrath. The newly renovated Manwaring Center, the campus' student hub, got hit with a large amount of water on the two bottom floors of the building, where the testing center is and also an area designated for recreation.
A video posted on Facebook shows a bit of the excitement that was going on inside. A pipe had apparently erupted with rain water according to the video footage.
The Smith Building, which houses English and CIT classes, was also hit by water damage, bad enough that classes in the building were cancelled.
The BYU–Idaho Center got hit with some damage as well which may cause preparing for graduation ceremonies interesting.
Remarkable though, is the flood of social media that has erupted from the storm. Facebook is getting multiple posts up from Rexburgians posting status updates and cell phone footage of the action. YouTube gained several video posts documenting many people's reactions to the rain, hail, and flooding. Even Twitter is abuzz with the news of photos and tweets regarding the momentous storm.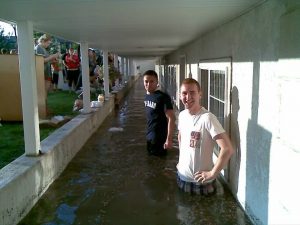 Even more amazing is how the students at the school have reached out to fellow students struggling with flooding problems in apartments. Teams of young men and women flocked to give aid to get water out of apartments.
The campus has reached out as well by opening their doors to allow students who cannot comfortably stay in their apartment due to water damage to stay at the BYU–Idaho Center for refuge.
Despite all the damage, there is a lot of service going around to aid those in need. For instance, the Humanitarian Service Organization will be collecting food, hygiene products and toilet paper to donate to victims of the flood from 1-6 pm on July 16th at the Alpine Chalet Apartment Complex lounge.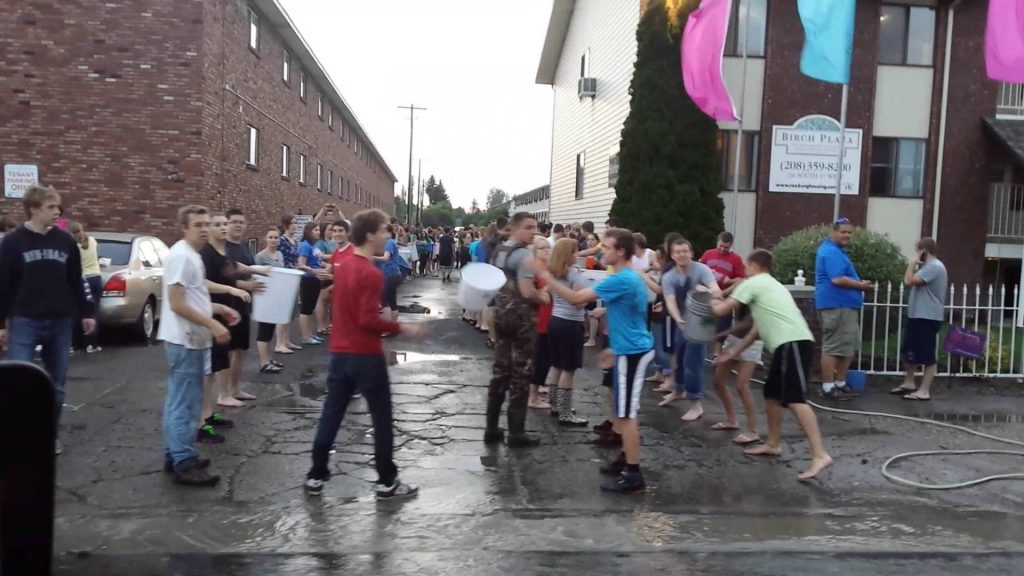 Let us make sure we keep the people of Rexburg in our prayers as they recover from the flooding. Especially pray for the students at the school to do well on their finals as school wraps up for the semester and that graduation will go smoothly for those who are walking.