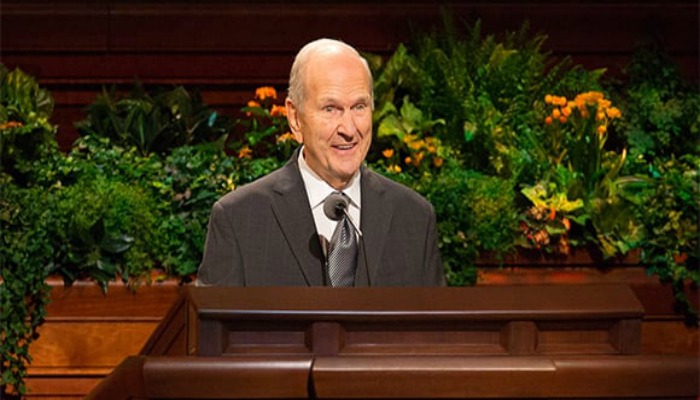 Prophet Russell M. Nelson opened the Fall 2018 General Conference with a bang by announcing the full transition to a family-centered, church-supported method of teaching and living the gospel and changing the structure of Sunday meetings to fit the new guidelines. Quentin L. Cook of the Quorum of the Twelve Apostles explained the new program.
"The Sunday meeting schedule will be adjusted in the following ways, beginning in January 2019," Elder Cook said. "The Sunday Church meetings will consist of a 60-minute sacrament meeting each Sunday, focused on the Savior, the ordinance of the sacrament, and spiritual messages. After time for transition to classes, Church members will attend a 50-minute class that will alternate each Sunday. Sunday School will be held on the first and third Sundays. Priesthood quorums, Relief Society, and Young Women meetings will be held on the second and fourth Sundays. Meetings on the fifth Sunday will be under the direction of the bishop. Primary will be held each week during this same 50-minute period and will include singing time and classes."
Four purposes and blessings associated with this and other recent changes were given:
Deepening conversion to Heavenly Father and the Lord Jesus Christ and strengthening faith in Them.
Strengthening individuals and families through home-centered, Church-supported curriculum that contributes to joyful gospel living.
Honoring the Sabbath day, with a focus on the ordinance of the sacrament.
Helping all of Heavenly Father's children on both sides of the veil through missionary work and receiving ordinances and covenants and the blessings of the temple.
A First Presidency letter outlining the changes has been sent to local leaders of the Church's 30,000-plus congregations worldwide, along with supplementary material.
A new curriculum resource to be used by children, youth, and adults beginning January 2019, Come, Follow Me—For Individuals and Families, is available in print, at comefollowme.churchofjesuschrist.org, and in the Gospel Library app in 47 languages.
Additional information and resources about today's announcement are available at sabbath.churchofjesuschrist.org.