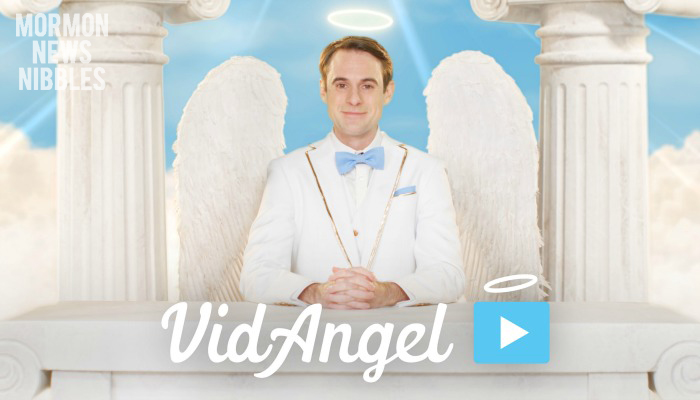 BYU Smokestack Puffs Its Last Plume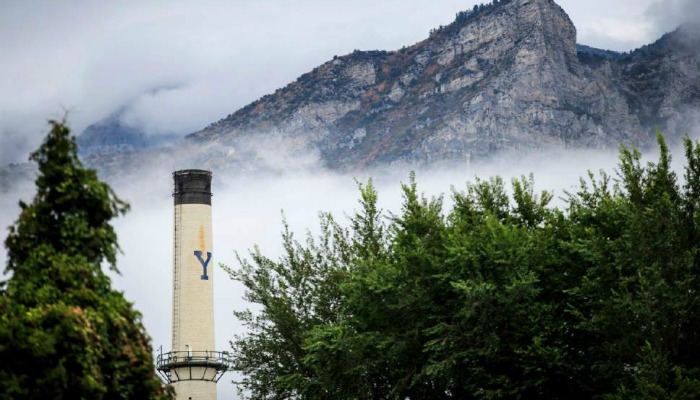 After 58 years of dutifully burning coal to heat and cool the campus of Brigham Young University, the BYU smokestack has met its fateful end. Demolition will begin this week as the chimney's bricks are toppled to make way for a greener solution.
The stack will be replaced by three smaller stacks to jut out of the University's new cogeneration facility. A turbine powered by natural gas will replace the coal broilers.
The cogeneration facility is a step above BYU's last attempt to reduce emissions — a "bag house" that prevented 99.9% of particulate matter from polluting the air.
"A co-gen facility is considered a green source of power and will reduce our emissions significantly," said Paul Greenwood, BYU director of engineering and utilities, in a university news release.
The university also hopes to see a drop in costs. Past winters have cost BYU upwards of half-a-million dollars per month. The new cogeneration facility is estimated to offset the campus electrical need by one-third to one-half.
Read more at Deseret News.
Federal Judge Orders VidAngel To Shut Down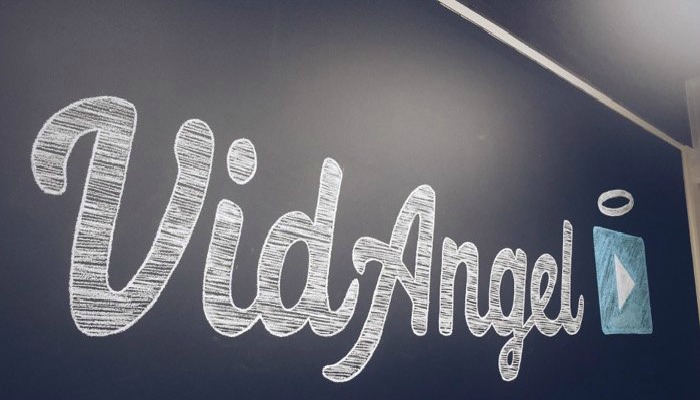 Walt Disney Co., 21st Cenutry Fox, and Time Warner inc. have won a battle in their war against streaming service VidAngel. The service, which allows viewers to rent and censor movies for just one dollar, has received a federal court order to temporarily stop their primary service.
The studios allege that the streaming service "flaunts its interference with exclusive windows as a competitive advantage over authorized services" and "threatens the legitimate online distribution market."
U.S. District Judge Andre Birotte Jr. in Los Angeles sided with the studios, granting a preliminary injunction forcing VidAngel to halt streaming movies for which they do not have streaming licences, as its continued success could cause the studios irreparable harm.
The company, started by four Mormon brothers, argues that its business model is legal under the Family Movie Act. A law that allows for-profit companies to stream lawfully obtained movies with objectionable content filtered out. Major studios opposed this law at the time it was passed, as it directly prohibited studios from using litigation to stop filtering of content.
"Hollywood studios have followed a repeated pattern in their decades-long campaign to put movie filtering services out of business by seeking a shut-down decision in trial court," VidAngel Chief Executive Officer Neal Harmon said in an emailed statement. "We will aggressively pursue an appeal and take this case to a higher level where we have always believed we will ultimately prevail."
Read more at Bloomberg.
LDS Church Bridges Gap Between Slavery and Freedom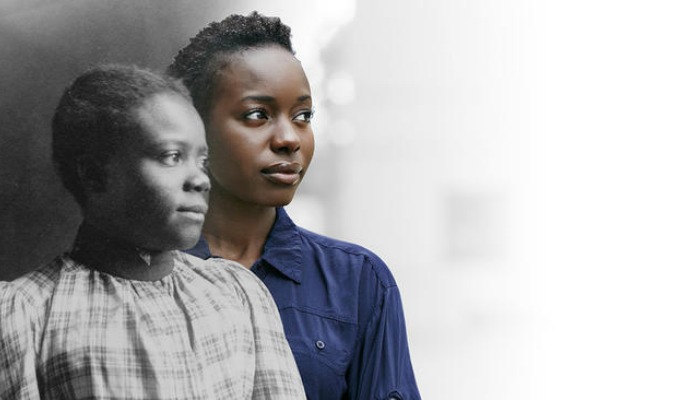 "For the first time in history," Christofferson told the audience, "African-Americans can now bridge the gap between freedom and slavery and reunite — on paper — families that were once torn apart by slavery."
Genealogical research is a big deal for members of The Church of Jesus Christ of Latter-day Saints. Based on the fundamental doctrine of salvation and eternal families, family history allows members the opportunity to not only get in touch with their ancestry, but to give their ancestors the chance to enter into the covenant.
The most recent push for members to take names to through the temple has seen thousands of members amping up their genealogical research. Unfortunately, most African-American Latter-day Saints hit a wall once they reach 1870, when the first census began counting newly freed slaves.
Now, an indexed compiled by over 25,000 FamilySearch volunteers has opened the floodgates for African-American ancestry. The team has uncovered and indexed the names of 1,781,463 people found in the Freedmen's Bureau Records, showing marriage, hospital registers, education efforts, census lists, labor contracts and apprenticeship lists. Elder D. Todd Christofferson of the Quorum of the Twelve Apostles presented the database to the Smithsonian's National Museum of African American History and Culture on a flash drive.
African-American Mormon author, Tamu Smith, commented that making these records available is critical in mending familial ties broken by slave owners who broke families apart during trade.
"Those families never stopped looking for their children. Children never stopped looking for their parents, who were parceled off to the highest bidder," Smith said. "I can tell you that for somebody interested in knowing who my family is, this is a big deal."
Read more at the Salt Lake Tribune.