As part of its Sabbath Day initiative, The Church of Jesus Christ of Latter-day Saints is inviting all members to participate in sharing their sabbath activities on social media.
The theme of the media push is "#HisDay is for the most important things."
Guidance for participating in this social media event is presented at churchofjesuschrist.org/sabbath-day. Here are some suggestions: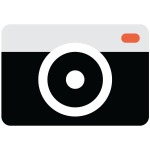 Snap a Photo—Capture an uplifting moment, a weekly tradition, the people and places you appreciate on the Sabbath.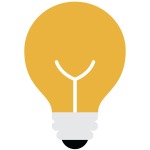 Share a Bright Idea—Got a great idea for a Sabbath activity? A suggestion for how to prepare for Sunday? Tell us.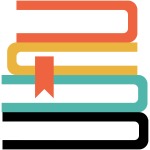 Tell a Story—Blog about an experience. Write an essay. Tweet a thought. Share your memorable moments and lessons learned.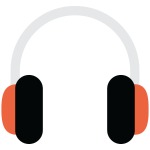 Hit Record—Record a favorite song or write your own. Capture a moment on video. Get creative and use your special talents.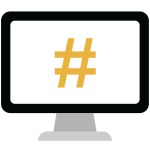 Get Social—Post on social media with #HisDay
The Church will highlight and share some of the best contributions. Use the hashtag #HisDay during this initiative.
The website has many suggestions of activities appropriate for the Sabbath, many suggested by members. Document your sabbath activities and share them.

Family Activities
Have family scripture study.
Study Preach My Gospel, and role-play missionary conversations.
Read a general conference talk, and lead a discussion about it at dinner.
Plan a family service project.
Have a story swap where, each member of the family shares a story from Church history.
Memorize "The Living Christ," and recite it as a family.
Identify all the temples on a world map using pins or markers.
Create a YouTube video on the importance of families.
Invite a family in the ward you would like to know better to your home for a family fireside.
Prepare family names for the temple.
Have each member of the family take turns reporting on a General Authority, prophet, bishop, or other Church leader.
Individual Activities
Research a gospel question or word using only the scriptures.
Secretly decorate someone's front door with love notes.
Study your patriarchal blessing.
Create a family letter, and email it to extended family members.
Answer one personal history question each week for one year.
Learn the 12 principles and habits of self-reliance.
Create a general conference quote jar.
Listen to music or a podcast on the Mormon Channel.
Create a food storage plan.
Find a month's worth of inspiring quotes and text them to friends and family every day for 30 days.
Set goals for developing the Christlike attributes you want to manifest.
Record your testimony, and share it with three people.
How will you participate in the #HisDay Sabbath initiative?