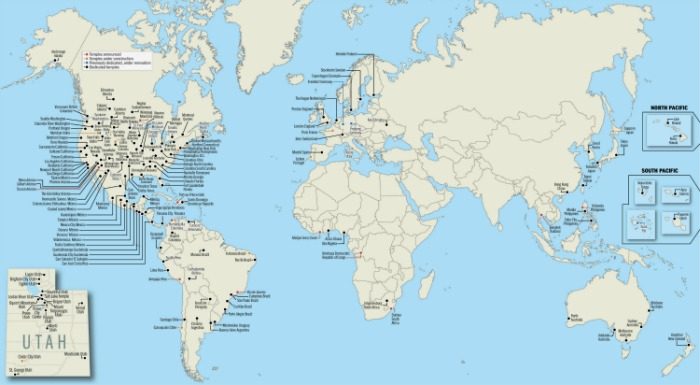 This article was originally published on Church News by Marianne Holman Prescott. Below is an excerpt:
Since the dedication of the Kirtland Temple in 1836, Latter-day Saints have joined together in shouting "Hosanna" in celebration as each new temple becomes a dedicated house of the Lord.
On March 20, days before the 180th anniversary of the dedication of that first temple since the Restoration of the gospel, Church members will again gather to celebrate another dedicated house of the Lord—the Provo City Center Temple—as it becomes the Church's 150th operating temple.
Located only three miles from the Provo Utah Temple, the Provo City Center Temple is—as are all other temples—a testament of faithful Church members around the world.
"We are a temple-building people," Elder Kent F. Richards, General Authority Seventy and Executive Director of the Church's Temple Department, told the Church News just days before the start of the open house for the Provo City Center Temple. "Temple building has always been a high priority."
Continue reading at Church News.