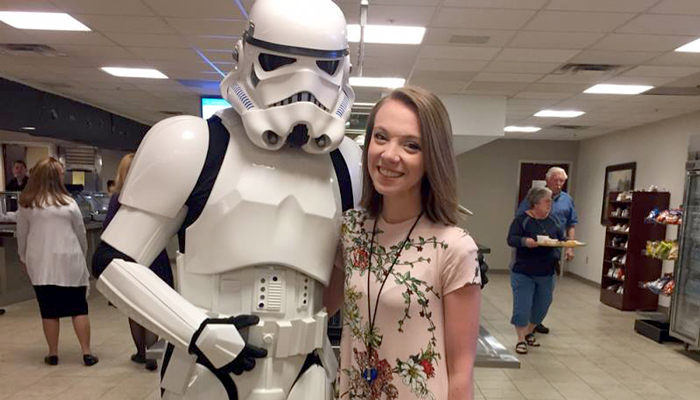 The Church offices celebrated Star Wars Day with Star Wars-themed food, trash cans, and even a stormtrooper at the Church Office Building cafeteria on Thursday, May 4.
Some of the food offerings included Admiral Tarkin's Tea Sandwiches, Han's Burgers, Seven Leia Dip, Tuskan Raider Taters, Bantha Strips, Darth Vader Sabers, and Obi Wan Kabobies.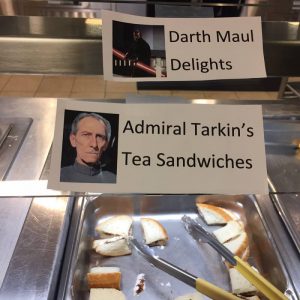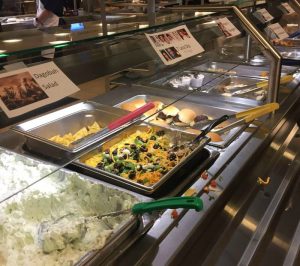 May the Fourth has been recognized as Star Wars Day because of its similarity to a famous Star Wars quote ("May the force be with you").