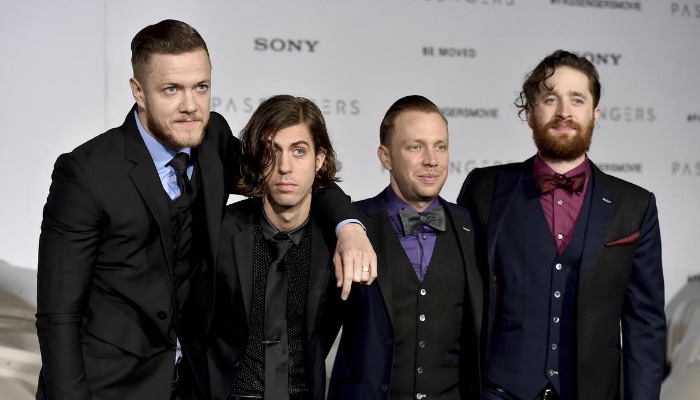 Orem, Utah, is the chosen location for an August 26, 2017, event meant to offer support for LGTBQ youth.
The LoveLoud Festival will be held Aug. 26 at Utah Valley University's Brent Brown Ballpark. The event is the idea of Imagine Dragons and Neon Trees, two bands whose paths to stardom began in Utah.
Dan Reynolds is the lead singer of Imagine Dragons. He is seeking a safe place to put differences aside between the LGBTQ and faith communities to promote love and acceptance of LGBTQ youth. He is especially concerned with the suicide rate among these youth.
NFL Hall of Famer and former BYU quarterback Steve Young and "Dancing With The Stars" judge Julianne Hough will also be featured.
Tom Christofferson, brother of Elder D. Todd Christofferson of the LDS Church's Quorum of the Twelve Apostles, will also speak at the event. Alex Boye, a singer and former member of the Mormon Tabernacle Choir, will emcee the event.
The official statement from the LDS Church is as follows:
We applaud the LoveLoud Festival for LGBTQ Youth's aim to bring people together to address teen safety and to express respect and love for all of God's children. We join our voice with all who come together to foster a community of inclusion in which no one is mistreated because of who they are or what they believe.

We share common beliefs, among them the pricelessness of our youth and the value of families. We earnestly hope this festival and other related efforts can build respectful communication, better understanding and civility as we all learn from each other.
All proceeds from the event will go to the LoveLoud Foundation, which supports the Utah charities Encircle and Stand4Kind, as well as two national charities, The Trevor Project and GLAAD.
Read more about the event at Deseret News.
And here's a frank interview with Dan Reynolds.