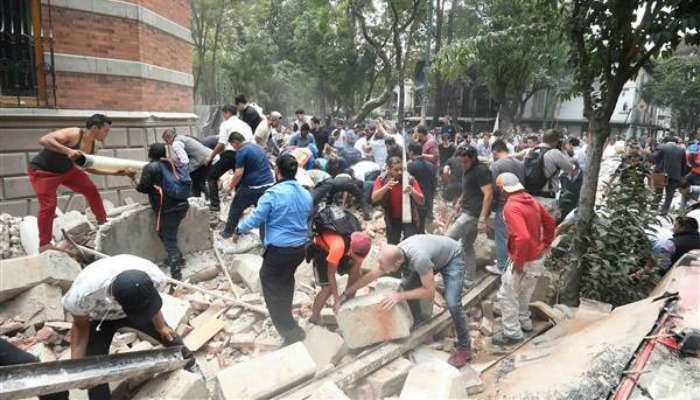 The Church issued an update today following their notice on September 19th regarding Mexico's second large quake, this one in Mexico City and environs.
The statement on the 19th said,
We are heartbroken to see the destruction and suffering that is occurring as a result of another serious earthquake in Mexico. At this time, it's difficult to understand fully the impact, including to Church members and facilities. The Missionary Training Center in Mexico was not damaged, and the missionaries there are safe. There are several missions in this region, and mission presidents are working to determine the status of all missionaries. Some have reported that all are safe, while others are still assessing the situation. This is complicated by damaged communications systems, large distances, and travel difficulties. Mission presidents will keep families updated as they are able, and we will provide additional details as we learn more. We pray for their safety and invite others to join us in our prayers for Mexico and her people.
Today's update had better news:
We have confirmed that all missionaries in the region affected by Tuesday's earthquake in Mexico have been contacted and are safe. Mission presidents have been in contact with families to let them know they are well. Missionary apartments in several missions sustained damage, including a few that are now uninhabitable. Missionaries are eager to participate in the cleanup efforts and will do so as they are able to safely engage. Several Latter-day Saint chapels were also impacted, and teams are assessing the extent of the damage. We continue to pray for the people of Mexico as they recover from this serious earthquake. See the update in Spanish at Mormon Newsroom.
You can help out by donating to LDS Charities. The LDS Church has been sending aid to areas of natural calamities, recently in Texas, Florida, and the Carribean. Often they are among the first to arrive and last to leave these sites.