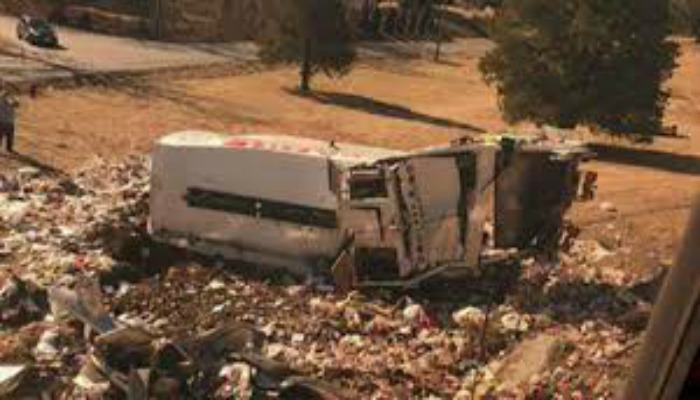 Mormon and U.S. Senator Jeff Flake, a Brigham Young University graduate, was first dubbed a hero when he rescued wounded Steve Scalise, a top house republican. A gunman had opened fire on the baseball field they were practicing on. Scalise was shot in the hip area, Flake applied pressure to the wound and called Scalise's wife to let her know what was going on. Flake also instructed other members of Congress to hide a 10-year-old boy who was on the field with them.
The suspected shooter, 66-year-old James Hodgkinson of Illinois, was killed during the shootout. Police recovered an SKS rifle 7.62 (which is a Chinese-made AK variant) and a 9 mm pistol at the scene — traces are still being done on the weapons.
Senator Flake was dubbed a hero for the second time when an Amtrak train with congressmen as passengers hit a garbage disposal truck. The following is an excerpt from Danielle B. Wagner's report:
At least two Mormon U.S. Senators were involved in a deadly train crash on Wednesday, January 31, when a train carrying members of Congress to their legislative retreat in West Virginia struck a garbage truck.
Lawmakers and those aboard the train have all been reported safe, with only minor injuries, according to CNN. But among the three passengers in the truck, one died at the scene while the others sustained injuries, White House press secretary Sarah Sanders confirmed in a statement.
Among those on board the train were LDS senators Mike Lee and Jeff Flake. Many of the members of Congress involved in the crash had medical training and rushed to help those in the truck. "They were actually the first person on the scene as far as I could tell," Rep. Tom Cole told CNN. "They were administering CPR to the folks who had been hurt in the crash."
Washington Post reporter Ed O-Keefe confirmed that Sen. Jeff Flake was among those who helped carry one of the injured truck passengers to an ambulance.