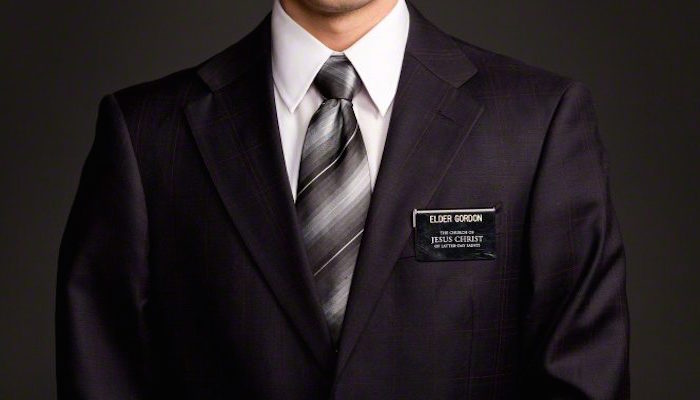 Yes, this is real. According to a February 15 news release published on the Church's Newsroom, Latter-day Saint missionaries are now allowed to communicate every single week with their families via "text messages, online messaging, phone calls and video chat in addition to letters and emails."
WHAT?! As someone with a brother currently on a mission halfway across the world, this is HUMONGOUS NEWS. The news release references an official letter from the First Presidency to Church leaders around the world. Here's a copy of the letter: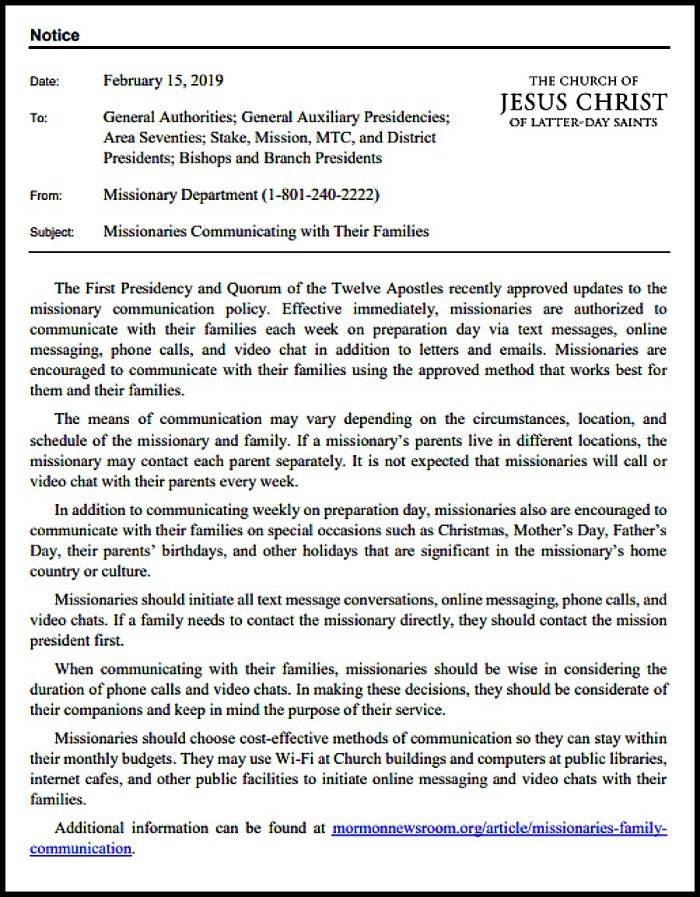 Overall, the new policy grants a huge amount of leeway to Elders and Sisters worldwide. Not only are they encouraged to communicate with their families every week on preparation day, but also on other special occasions such as family birthdays.
According to the news release, "Elder Uchtdorf said the new guidelines offer several additional benefits, including accommodating varied family circumstances as well as better supporting those missionaries who would benefit from increased personal contact with family at home."
What do you think about the new policy??? Let us know in the comments.