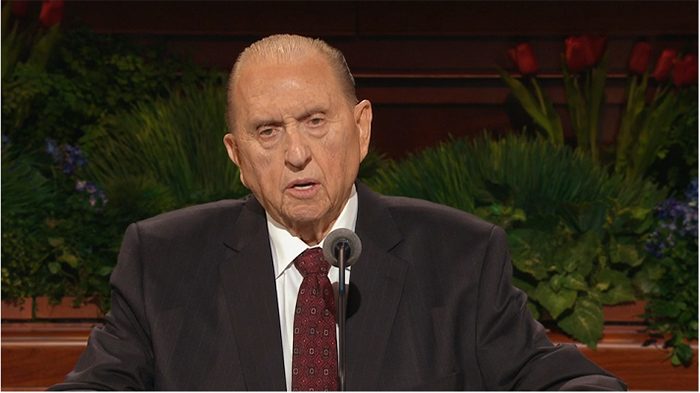 For the first time in two years, President Thomas S. Monson announced yesterday during general conference that The Church of Jesus Christ of Latter-day Saints will build three new temples.
Locations for the new temples include (1) Bangkok, Thailand, (2) Abidjan, Ivory Coast and (3) Port-au-Prince, Haiti.
Monson stated that the building of a new temple is a "clear indication of the growth of the Church." He described the importance of temples Sunday morning to a full conference center and millions of viewers world-wide, saying,
As we enter the doors of the temple, we leave behind us the distractions and confusions of the world and find beauty and order.
According to LDSChurchTemples.com, the Church currently has 144 operating temples, 13 under construction and 15 that have been announced but have not begun construction.