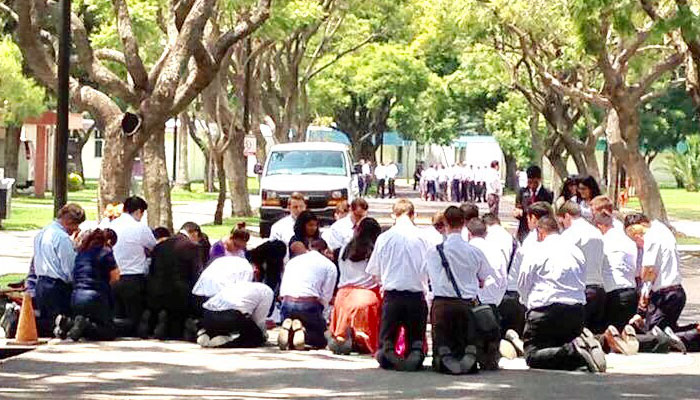 A few minutes ago, The Church of Jesus Christ of Latter-day Saints has issued the following official statement regarding the earthquake today, September 19, 2017 in Mexico:
We are heartbroken to see the destruction and suffering that is occurring as a result of another serious earthquake in Mexico. At this time, it's difficult to understand fully the impact, including to Church members and facilities. The Missionary Training Center in Mexico was not damaged, and the missionaries there are safe. There are several missions in this region, and mission presidents are working to determine the status of all missionaries. Some have reported that all are safe, while others are still assessing the situation. This is complicated by damaged communications systems, large distances, and travel difficulties. Mission presidents will keep families updated as they are able, and we will provide additional details as we learn more. We pray for their safety and invite others to join us in our prayers for Mexico and her people.
The Mormon Hub team adds our prayers to all the those in Mexico who are affected by this and their friends and family members.
*Photo Credit Mexico MTC Facebook Page.