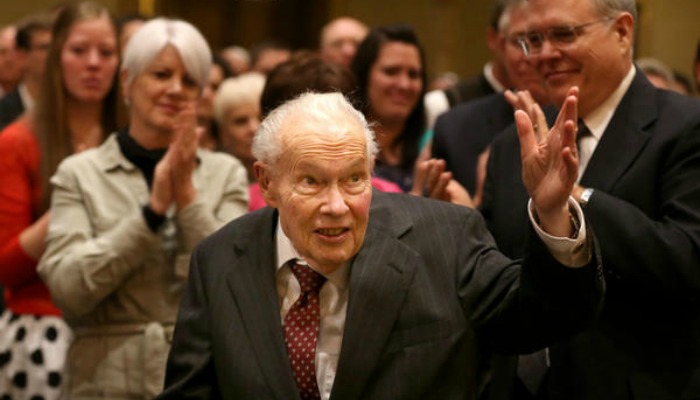 This article was published in the Deseret News by Tad Walch. Below is an excerpt:

SALT LAKE CITY — Renowned Salt Lake Tabernacle organist Robert M. Cundick, who died Thursday at age 89, accompanied the Mormon Tabernacle Choir for 27 years, but he was much more than a musician and composer.
Cundick frequently said his biggest contributions happened away from the Tabernacle organ's bench, and although he retired 25 years ago, the work he did to upgrade instruments and facilities and to establish important concert series on two continents will ensure that his legacy will be felt for decades to come at the Tabernacle and the Assembly Hall on Temple Square, the BYU Jerusalem Center and the Joseph Smith Memorial Building in downtown Salt Lake City.
"I feel that my most meaningful efforts have occurred off, rather than on, the organ bench," he said in May during a celebration of the 50th anniversary of his appointment as a Tabernacle organist. "They were never included in my job description. I saw obvious needs and spearheaded projects to meet them. I was indeed fortunate to be the right man at the right spot at the right time to accomplish this."
Continue reading about Robert Cundick's contributions at Deseret News.