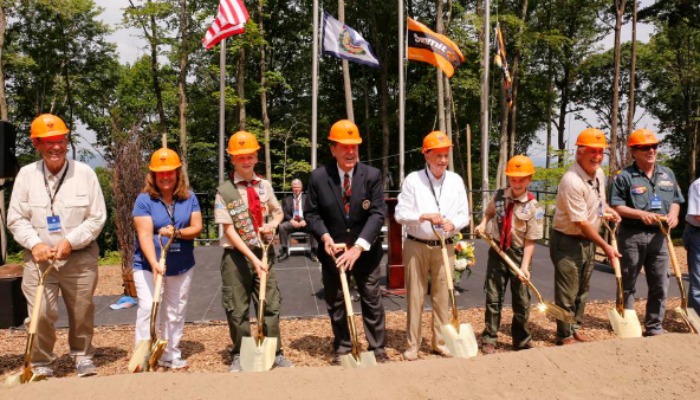 The Boy Scouts of America broke ground on a state-of-the-art facility on June 15, 2016, and will be naming it after President Thomas S. Monson.
"I am deeply honored that my name will be a part of the Leadership Excellence Complex at the Boy Scouts of America Summit Bechtel Reserve," President Monson said in a video recorded for the groundbreaking ceremony. "The need for strong, capable leadership is critical today, both in Scouting and in the world generally. To be associated in some small way with developing such leadership is humbling indeed."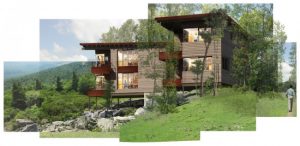 The Church of Jesus Christ of Latter-day Saints is the BSA's oldest partner and largest sponsor. In naming the new complex after President Monson, the BSA is honoring its partnership with the Church as well as President Monson's longtime commitment to scouting.
As a member of the BSA's National Executive Board since 1969, President Monson has received the organization's Silver Beaver, Silver Buffalo, Silver Fox and Bronze Wolf awards.
On behalf of the Church, Elder Jeffrey R. Holland, Elder D. Todd Christofferson, as well as Brother Stephen W. Owen, general president of the Young Men, and Sister Joy D. Jones, general president of the Primary, attended the ceremony.
"He whom I call 'Elder Monson' or 'President Monson,' but whom fellow Scouters have always affectionately called 'Tom,' has lived each day of his life in true harmony to his Master, living an exemplary life boys could pattern their own lives on, and in serving his fellowman," Elder Holland said.
"Leadership excellence is something President Monson has always strived to achieve personally and to foster in others. He knows — better than anyone I know — that the joy of true leadership is to give all you have to bless and lift others," Elder Christofferson said.
The Thomas S. Monson Leadership Excellence Complex will provide hands-on training on the principles of leadership, feature guest speakers, and offer training and learning experiences. The complex is set to be completed in 2020 in West Virginia on the Summit Bechtel Reserve.