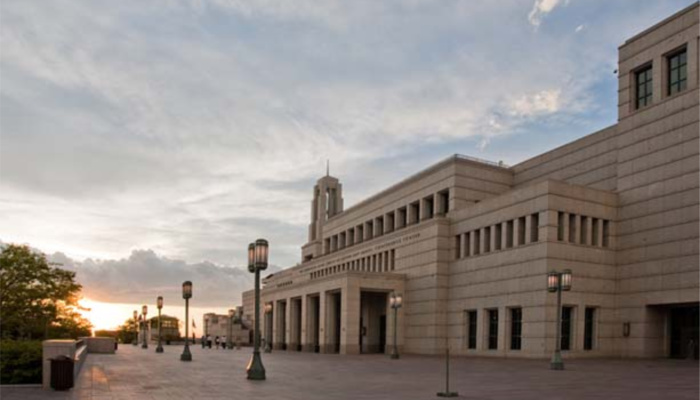 The most wonderful time of the year has finally arrived! (And no, I am not talking about Christmas.) The Church of Jesus Christ of Latter-day Saints will be holding their 188th Semiannual General Conference from Saturday, October 6th, to Sunday, October 7th. Here are a few things you should know:
Security
The Church has implemented a few changes in order to increase safety at this next general conference. These are the changes listed at Mormon Newsroom:
The Conference Center will be closed to the public beginning Monday prior to general conference weekend.
Water bottles must be clear. Metal containers are not allowed inside the Conference Center.
Attendees can bring small bags and umbrellas with them inside the building. Large bags are not allowed.
Any personal items such as large purses, backpacks, shopping bags, suitcases and food items will no longer be stored on Church property.
North Temple will be closed between West Temple and Main Street two hours before each session, allowing pedestrians to cross the street in crosswalks and other designated locations within the restricted area. The street will be blocked off with moveable barriers.
North Temple will reopen with limited access during each session and each day approximately two hours after general conference sessions end.
People are encouraged to walk through Temple Square and the Church plaza to get to the Conference Center.
Conference goers are encouraged to arrive early to provide adequate time to attend the event.
For more information, watch this video the Church recently released:
Transportation
Due to the large number of patrons who will be attending this event, the Church has encouraged visitors to plan extra time for parking. The Church also recommends using the UTA Trax and bus systems wherever possible, as this will help to reduce traffic in the area.
Ticket Information
All members of the Church have been asked to contact their local priesthood leaders to inquire about obtaining tickets for the event. For specific information on special cases and standby seating, see the Church's website.