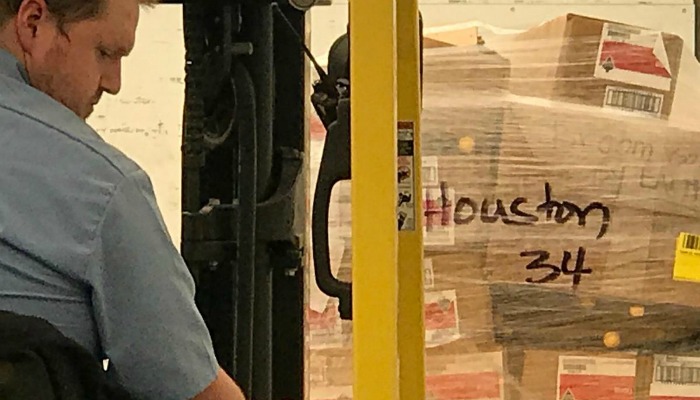 When a calamity strikes our hearts go out to victims, and we want to do something personal to help. Sending material things or going to the site may not be helpful. Following these guidelines can mean that your contribution not only means something, but won't get in the way. These instructions come from LDS Charities via Deseret News.
Don't go to the disaster area until you are invited.

 LDS Charities works with government organizations that are already in place. If you want to immediately volunteer, connect with the local government emergency operations handling the situation or an organization in the area that is soliciting volunteers. Spontaneous volunteerism creates what is often called a "second disaster" — having to support the needs (shelter, food, safety and so on) of additional volunteers with the same limited resources available to support those in need.

Donate funds.

 Donating to the Church's humanitarian aid fund (LDS Charities) via the humanitarian aid section of your tithing slip or through LDS Philanthropies is a great way to support emergency response efforts worldwide. One hundred percent of your donation to LDS Charities will go to support those with the greatest needs, including other worldwide disasters that similarly affect many lives. Many other organizations and religions have charitable efforts dedicated to helping in disaster relief. These organizations have connections, plans and the resources to quickly provide relief. Their first need is generally funding to handle relief efforts, as they can maximize monetary donations. Many organizations prefer to use funds to buy locally to save on shipping costs and boost the local economy. Before considering a donation of supplies, ensure the organization has a need for the suggested items.

If you are in a surrounding area, let your local leaders know you are willing to help.

 LDS Charities connects with local priesthood leaders to receive reports and coordinate response efforts such as cleaning up homes and yards damaged by the disaster. Once the cleanup requests have been processed by Church emergency operations centers, priesthood leaders in areas surrounding the disaster receive requests for help in cleanup efforts. If you are willing to help, let your priesthood leader know so that you can help if your stake is asked to provide volunteers in cleanup efforts. Volunteers can also search and sign up for relief effort opportunities on JustServe.org.

If you do not live close to the disaster area, look to support local community efforts.

 Consider the needs in your own community and what you can do to help. You can find local efforts through sites such as JustServe.org. For example, consider donating to a local food bank or offering to donate blood. These efforts are always needed and can relieve some strain on areas no longer able to provide that assistance due to the disaster. Be careful to check what the needs are of your local organizations before donating supplies.

Pray and fast.

 We believe in the power of prayer to help and sustain those who face disasters. Join in prayer personally, as a family, or as a ward. Consider dedicating a fast for those who are suffering and donating a fast offering.

Be an advocate for correct information about the disaster. 

Share correct and validated information about the disaster and about how others can help via your social media channels. Consider following Mormon Newsroom or LDS Charities on their social channels to follow how the Church is responding.

Work on your own personal preparedness efforts.

 Disasters are often unexpected. Those who are prepared to handle emergencies are better off in emergency situations and can then help others. Consider what you can do to be more prepared with your financial situation, career goals, food storage, family emergency plans, mental and emotional health, spiritual strength, and so on. Being prepared yourself will free up your resources to help others in need not only if you are in the affected area but also in situations where funding is needed to respond quickly or volunteers are called upon from surrounding areas.
Be aware that many donations of clothing and material goods can end up wasted. After the Sandy Hook Elementary School shooting. People rushed to send gifts of comfort. The school received many thousands of teddy bears and many thousands of bicycles. They were able to use very few of them. When you make cash donations, you enable experts on the ground to make the right decisions for victims and their families. Not only that, but the costs of shipping and waste are avoided.