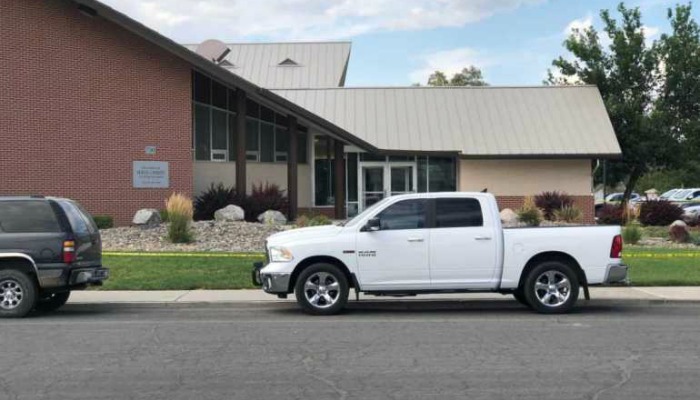 A shooting has occurred inside a meetinghouse belonging to The Church of Jesus Christ of Latter-day Saints. The shooting took place at the church located at 750 West Richards Street in Fallon, Nevada. The shooting took place in front of the congregation with 911 calls being made around 1 p.m. Sunday afternoon, July 22nd.
The shooter lives across the street from the church and went home after opening fire, wounding one person mortally and shooting another person in the leg.
Fox13now.com reports that calls to the man's home made him finally surrender to the police. It appears that the motive was not a vendetta toward the Church, but a personal grudge. The alleged shooter has been identified as 48-year-old John K. Connor, and he was attending meetings at the church at the time.
Eric Hawkins, LDS Church spokesman, made the following statement:
"We have recently learned of a shooting in Fallon, Nevada, during a church service. Details are still developing, and inquiries should be directed to local law enforcement personnel.  We express our love to those in this congregation and our prayers for the victims and their families. Local leaders are ministering to them at this time."
UPDATES: The shooter sat in the foyer while the sacrament was being passed to the congregation. As soon as the sacrament portion of the meeting was complete, he entered the chapel and shot and killed Bert Miller, aged 61.
The sacrament meeting began at 12:30 p.m. Police said they received a 911 call at 12:58 p.m. Witnesses reported hearing four to eight shots from a powerful handgun. Members of the congregation were screaming and seeking shelter under pews.
One bullet struck another man, who was visiting the congregation from out of state. The bullet struck him in the leg. Police said the injury is not considered to be life-threatening.
The shooter was confronted by another member as he was on his way out of the building and pointed the gun at him, but didn't shoot.