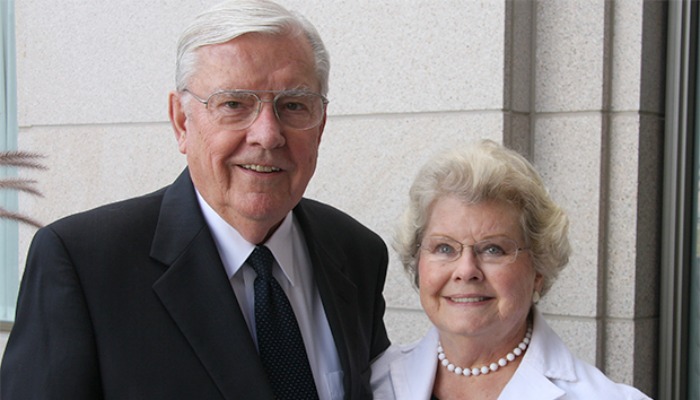 Early today, October 1, 2018, Barbara Bowen Ballard passed away peacefully at home in Salt Lake City at the age of 86.
Sister Ballard, wife of Elder Russell M. Ballard, acting president of the Quorum of the Twelve Apostles, had faced many health issues prior to her passing. Mormon Newsroom reports that she suffered from Alzheimer's "with her characteristic grace and sense of humor."
Sister Ballard, born in Salt Lake City in 1932, was three years her husband's junior. She and Elder Ballard met at the University of Utah, where she was studying English, and the two married in the Salt Lake City temple in 1951.
Elder Ballard said of his courtship with Sister Ballard, "I met her at the University of Utah 'Hello Day Dance.' A friend of mine thought I ought to meet her, so he tagged in to dance with her, danced over to where I was, introduced me, and I danced with her thirty seconds before I was tagged out. That was the beginning of a courtship of eleven months.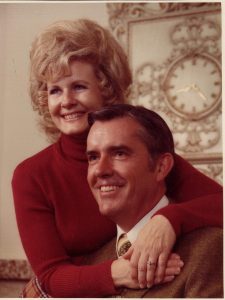 "I knew from the beginning that I wanted to marry her, but she didn't share the same feelings. It was a little hard convincing her. I kid her now that getting her to agree to marry me was the greatest sales job I ever did."
From there, the couple had seven children and eventually 43 grandchildren and 90 great-grandchildren, whom she remained close with throughout her life.
Funeral services for Sister Barbara Bowen Ballard will be held on Monday, October 8, 2018 (which is also M. Russell Ballard's birthday) at noon at the Monument Park Stake Center.
For additional information on Sister Barbara Ballard, as well as her funeral details, please visit Mormon Newsroom.