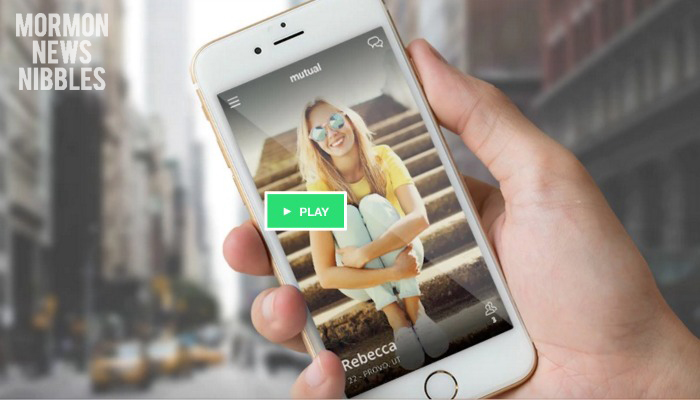 LDS Church To Donate $25,000 In Food To North Nevada Food Bank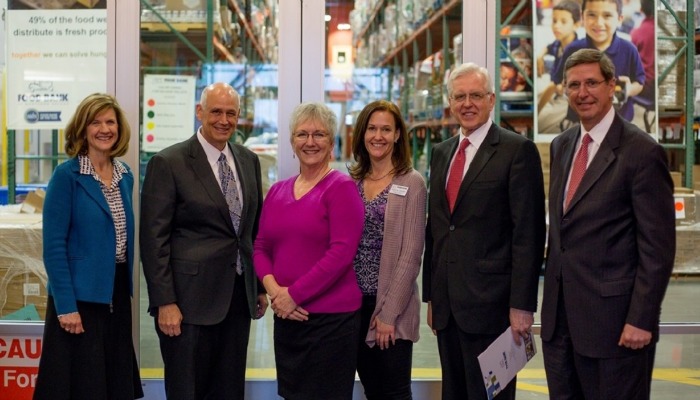 An LDS representative announced the Church's plans to donate $25,000 worth of food and product to the Food Bank of Northern Nevada. LDS representatives toured the USA parkway location for the food bank.
A Food Bank spokeswoman made the announcement of the donation this past Monday, January 23rd, 2017.
"We are so pleased to be coordinating our efforts with such a tremendous organization that is supporting so many local charities and blessing the lives of so many," Dan Jacobson, who manages the LDS Bishop's Storehouse, told Fox-4 News. "The Church is involved in humanitarian projects all over the world and regularly coordinates its efforts with many worldwide charities, so it is exciting to this effort on a local level."
Read more at News-4 Fox.
#ThanksSnapchat
Former Miss Provo and Latter-day Saint, Malissa Richardson garnered attention when her change.org campaign "#NoThanksSnapchat went viral this past November. Amassing a whopping 5,000 signatures in just 10 hours, Malissa was able to rally over 25,000 people to join her cause — and Snapchat listened. Malissa and others did not want to be exposed to "harmful, offensive, prurient and sexually offensive content" that would suddenly pop up on Snapchat.
In a recent New York Times article, the company announced that it would be imposing new guidelines for editorial content restricting the use of unnecessarily provocative images. The restriction on images come in tandem with new rules coming down hard on the proliferation of fake news. Snapchat now requires that content be fact-checked and accurate.
The company hopes the changes "empower our editorial partners to do their part to keep Snapchat an informative, factual and safe environment for everyone," according to Rachel Racusen, a spokeswoman for the company.
After having a lawsuit filed against them in July, the company has reserved the right to moderate what content is shown to users of certain ages.
"We have been collaborating closely with all of our publishers, whose content has continued to evolve," said Nick Bell, Snapchat's vice president for content. "We want to be a great partner to all of our editorial partners, and updating our content guidelines to better reflect where our platform is today is an important part of that."
Read more at The New York Times.
LDS Temples Currently Under Construction
From Italy to Arizona, 11 new LDS temples are currently in the works. A new infographic published by Mormon Newsroom shows a rendering of what each future temple will look like alongside its current state. The graphic also includes the temples' announcement and groundbreaking dates.
View the full graphic at Mormon Newsroom.
"If Tinder Got Baptized," New LDS Dating App
Having a hard time finding love outside the Mormon mecca? Has Tinder killed your dreams of finding an eternal companion? Rejoice! There's now a dating app for people just like you!
Designed by BYU graduate Cooper Boice, Mutual is designed to bring single Latter-day Saints together to fulfill God's plan of happiness.
Similar to Tinder, Mutual offers users a brief biography on potential matches, photos, and the ability to swipe (up or down instead of right or left). But Mutual also boasts features not available on your average dating app.
A readiness meter tells other users how ready you are to begin a committed relationship, or if you're just looking for some casual dates. The app also offers a section to list where you served your mission. And unlike LDS dating sites of the past, Mutual is an app and doesn't require your computer for access.
So far the app has led to seven engagements, and more are likely to come with the user-base continues expanding. Boice told Deseret News the app currently has "tens of thousands of users … and thousands more have been joining each month."
Boice believes these numbers could be even higher if he were able to bring Android users into the Mutual fold. That's why Boice and his team launched a kickstarter to come up with the funds to build the app for android devices. According to the page, there are four Android users for every one iPhone user out there.
"Donating could help you and your friends meet your Android-using future spouses."
Mutual is promoting their cause with a video starring Studio C's Stacey Harkey.
"We want people to laugh about the challenges of Mormon dating and then pick up their phones and do something about it," Boice said in a press release. "Mutual's Kickstarter gives people the tools to do both."
Read more at Deseret News.