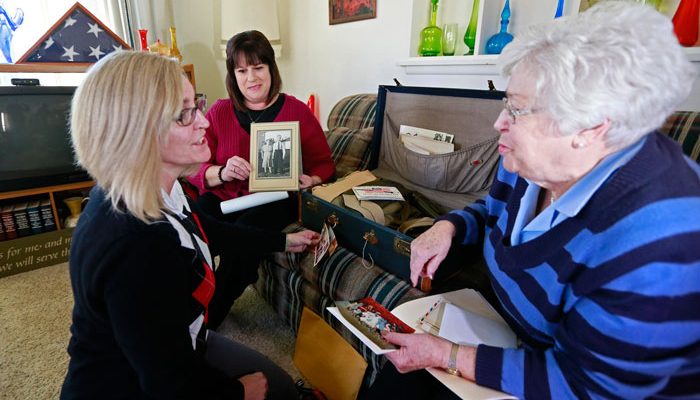 On a shopping trip to a Deseret Industries store, Brenda Monson found an old, locked suitcase. Breaking inside of it, Monson found clothes, photographs, and papers belonging to a soldier who had served in the second World War.
Monson, a junior high school history teacher, brought the suitcase to show her class on Veteran's Day. KSL picked up on Monson's discovery and covered it in their news broadcast. The news story reached the home of the relatives of the suitcase's original owner.
James William Andrews served in World War II and was present at the battle of Iwo Jima, as the photographs in his suitcase indicated. Andrews died in 2002 without having married and never had children of his own. His extended family were very happy to have the suitcase back. Andrews' relative Afton said that she had been sorting through belongings when the suitcase accidentally ended up in a pile of items headed to the DI.
Brenda Monson and her students were thrilled to have the opportunity to study the items in the suitcase, but she knows that returning the suitcase to its owners was the right thing to do.