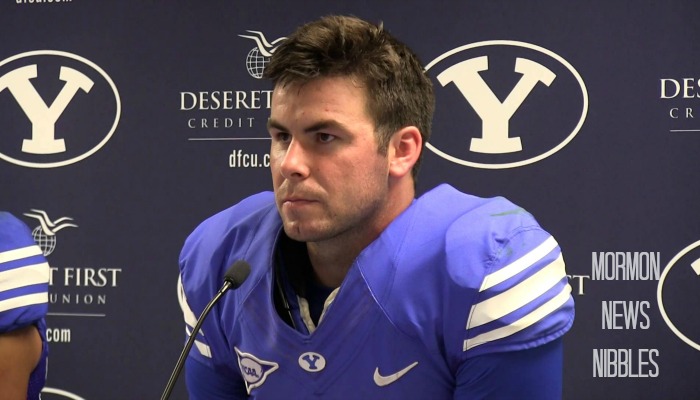 LDS Hymnal Appraised For Over $40,000
Nobody kept hymnals in the early Church; they were about as durable and sacred as the sacrament programs we let our children doodle on each Sunday. This means that finding a preserved hymnal from the early 19th century is akin to finding a cushioned seat during a missionary farewell.
So when an 1844 LDS hymnal came by Ken Sanders' table on "Antique Roadshow," Sanders felt fortunate just to appraise it.
"I was quite shocked when (the lady) brought it up to the table," he said in an interview with the Deseret News. "It's pretty doggone lucky for me to get (to appraise) a rare Mormon book."
The hymnal in question was printed in Bellows Falls, Vermont, and is among the first hymnals to use musical notation in tandem with the lyrics.
"Of the handful of hymnals that were actually printed and distributed in the 1830s and 40s, (the 1844 Bellows Falls) is one of the very rarest ones," Sanders said. "Of the pre-1850 LDS hymnals, there are only handfuls of any of them that still exist. They're extraordinarily rare."
Sander's valued the hymnal from $40,000 to $50,000. He based his appraisal off his selling price of the same hymnal several years ago: $50,000.
Read more at Deseret News.
Tanner Mangum's Mental Health Struggles
In honor of Mental Health Awareness Week, BYU quarterback, Tanner Mangum, took to Instagram to share his own struggles with depression and anxiety.
"This might be surprising to many, due to my normally optimistic, outgoing and happy personality, but I hope that we can understand that just because someone is beaming brightly on the outside doesn't mean they are free from their own personal struggles underneath the surface," Mangum wrote.
Tanner Mangum is best known for his Hail Mary in a game against Nebraska. Mangum's 42-yard touchdown pass to Mitch Matthews won them the game, 33-28 and won Mangum the hearts of many a BYU football fan.
Mangum hopes to destigmatize mental illness and create an open conversation surrounding the struggles we all may be facing.
In his post, Mangum continued, "Not many people know that I suffer from mild depression and anxiety. I take antidepressants every day to help with my condition, have visits with a counselor, and I am not ashamed; on the contrary, I am proud to embrace my own personal journey, accept and love myself — flaws and all."
Read more at Deseret News.
Utah Woman Injured In Westminster Attack To Attend Memorial At Westminster Abbey
Melissa Cochran lost her husband and shattered her left leg during the attack on Westminster. The couple was there visiting Melissa's parents, serving as Temple Missionaries at that time. Her parents have since ended their mission to help their daughter with her injuries.
The family has been invited to attend a memorial at the historic church. Though she has been making progress regaining mobility in her injured leg, Melissa is expected to attend the ceremony in a  wheelchair.
"I'm told that after the service they'll be able to meet with some members of the royal family," said Melissa's brother, Clint Payne.
"We're so, so grateful for the love and condolences that have come from everyone. Melissa has over and over expressed how thankful she is for everyone who has helped her," Payne told Deseret News.
No one knows when Melissa will be able to return to Utah, but her family hopes the time comes soon.
A GoFundMe page has been setup to help Melissa Cochran with expenses.
April 2017 Conference Talks Up And Ready For Quoting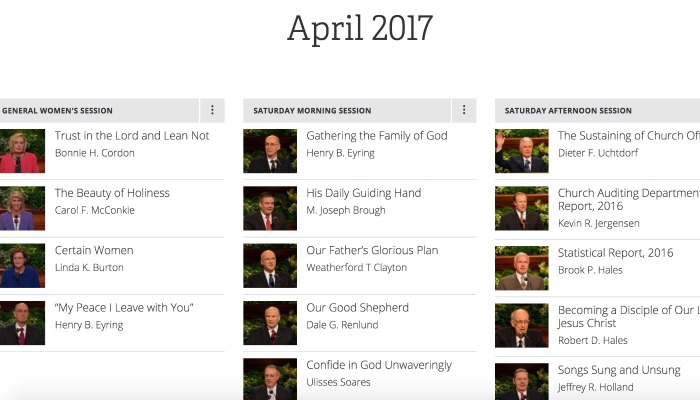 Conference talks from the April 2017 General Conference are now available in English on the Church website and on the Gospel Library mobile app. Translations of the talks will become available over the next couple of days.
14-Year-Old Aaliyah Rose Saved On The Voice
Aaliyah Rose offered a stunning performance of "Like I'm Gonna Lose You" originally by Meghan Trainor and John Legend on Tuesday night's, The Voice. However, her performance was not enough to best her opponent, Brennley Brown.
Aaliyah's spot on the show was saved by coach and country artist Blake Shelton. Shelton felt Aaliyah's stage presence was worth saving, confessing he's "fascinated" by the energy she brings to her performances.
Aaliyah expressed her gratitude on Twitter:
AM I DREAMING? Thank you @gwenstefani for believing in me & Thank You @blakeshelton for making my dreams a reality! #TeamBlake #LivePlayoffs https://t.co/JgIN3zFlx2

— Aaliyah Rose (@TheAaliyahRose) April 5, 2017