Daniel E. "Rudy" Ruettiger Joins the Church
First stealing the hearts of football fans across the nation during his last home game for Notre Dame, Daniel "Rudy" Ruettiger was later immortalized in the 1993 film, "Rudy." The biographical sports film is consistently listed as one of the most inspirational films of all time, but Ruettiger's most important moment happened off camera.
In 2013, Ruettiger was invited by BYU coach, Bronco Mendenhall, to attend a fireside. Ruettiger showed up with his friend, Latter-day Saint bishop Randy Garn, and was thoroughly wowed by the conduct of the players and the testimonies he heard.
"I was impressed with the coaches and with the players and with how they interact with each other," Ruettiger said. "I'm impressed with where the foundation is. … The coach really has a good thing going."
Nearly four years later, Rudy has now been baptized a member of The Church of Jesus Christ of Latter-day Saints.
Tom Hanks Defends MoTab In Hilarious Interview
While the Mormon Tabernacle Choir received a fair amount of condemnation for their decision to perform at President Trump's inauguration, the choir did find itself an unlikely friend.
"I'm just going through all the famous choirs in my head, and out of them all I think that if any choir is, in fact, the celebrity of choirs, I'd have to give it to the Mormon Tabernacle Choir."
Tom Hanks appeared as a special guest on NPR's series "Wait, Wait… Don't Tell Me" last week, and of course, discussion focused on the upcoming inauguration and the celebrities to be in attendance. Hanks pointed out MoTab's announcement that they'd be performing when panelist Paula Poundstone cut-in with, ""I don't think the Mormon Tabernacle Choir is exactly a celebrity. When was the last time you bumped into the Mormon Tabernacle Choir at the CVS and said, 'My friends aren't going to believe this!'"
Hanks proceeded to defend the choir, deeming it a "celebrity choir" if there ever was one. Poundstone retorted back with, ""But would you recognize them if they are not in the Tabernacle?", to which Hanks replied he thought they wore their robes everywhere.
While we won't break it to Tom Hanks that MoTab members don't actually  wear robes, we're glad the choir got a semi-positive, very hilarious mention.
Read more at LDS Living.
One Voice Children's Choir Performs David A. Bednar's Original "One by One"
David A. Bednar's musical collaboration with Paul Cardall, "One by One," has received a new voice after being performed and professionally recorded by the One Voice Children's Choir.
Elder Bednar attended the recording session, held in the Assembly Hall on Temple Square in Salt Lake City. He took the time to bear his testimony that Jesus Christ lives with the choir of primary aged children.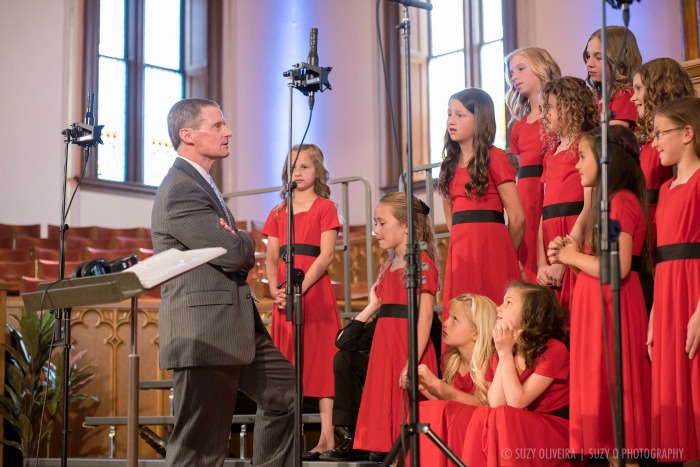 "One by One" was released in July of 2016 and has so far has only been professionally recorded by Nathan Pacheco and the Lyceum Philharmonic.
Elder Bednar posted the video on his Facebook page, accompanied by an inspiring statement:
Much of what we need to know about the character of Christ is embodied in the simple principle of "one by one." This principle evidenced in the life of the Savior has been a focus of my study for a very long time. I am always touched to consider how much the Savior loves each one of us as individuals. I wrote the lyrics to a song about this principle of "one by one," which Paul Cardall put to music. It was later beautifully performed by the One Voice Children's Choir.
Displaced Muslims Offered LDS Chapel To Pray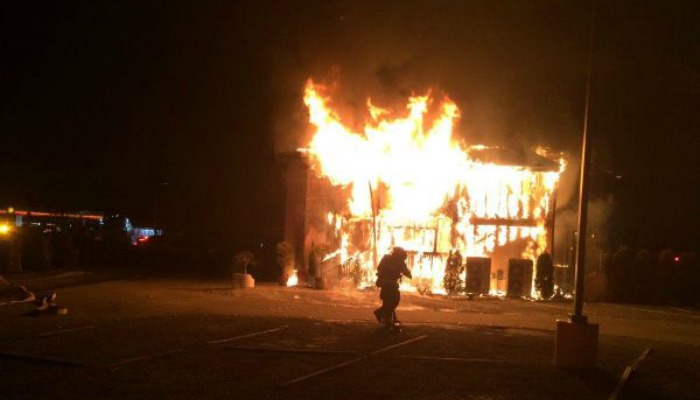 After a devastating act of hatred burned a Washington mosque to the ground on January 21st, 2017, the Muslim congregation of the Islamic Center of the Eastside were left without a place to pray. They managed to secure access to a backroom in the Highland Community Center, but only temporarily.
Fortunately, the Bellevue Stake of The Church of Jesus Christ of Latter-day Saints decided to step up and help their neighbors out. A large room that had once served as classrooms we offered to the Islamic Center worshippers, free of charge, for as long as they needed.
"It's really very simple," Church Director of Public Affairs Gordon Wilson told KOMO 4 TV. "It's just neighbors helping neighbors. Jesus said, 'Love your neighbor.' They're right next door. How can it be more obvious than that?"
No one was injured in the blaze that demolished the building. A suspect was arrested at the scene of the crime — a 37-year-old with 50 prior arrests. He has now been charged with second-degree arson, according to the Seattle Times.
The Islamic Center will eventually lease a larger space, but until then, the LDS chapel and its congregation welcomes them with open arms.
"It was a surprise, and it was very heartwarming," Islamic Center board member Shams Pirbhai said. "That means a lot to me and to our whole congregation."
Read more at KOMO News.