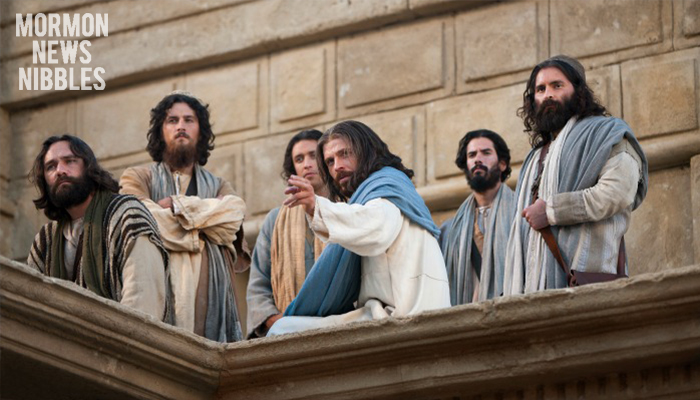 Romney For Secretary of State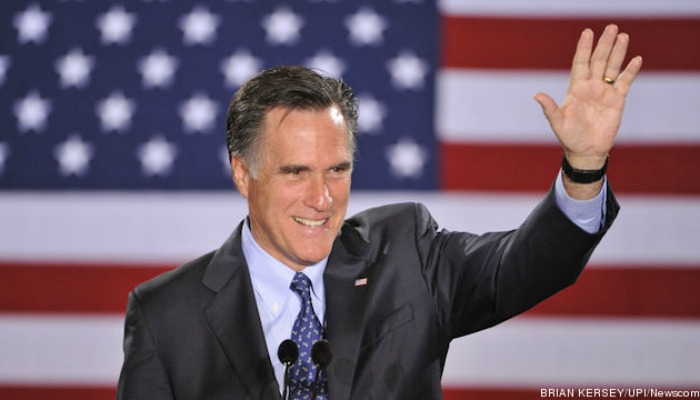 President-elect Donald Trump is scheduled to meet with former Massachusetts Governor Mitt Romney in New York this weekend. The pair will reportedly discuss transition operations and a potential spot for Romney as secretary of state in the Trump cabinet.
Throughout the election season, Romney regularly vocalized his disdain for Republican nominee Donald Trump, calling him "a phony, a fraud." Romney's "scathing" review of Trump earlier this year included lines so drastic as, "Let me put it plainly, if we Republicans choose Donald Trump as our nominee, the prospects for a safe and prosperous future are greatly diminished."
Romney's allegations against Trump's racist remarks were met with heated tweets from the presidential nominee. "Mitt Romney had his chance to beat a failed president but he choked like a dog. Now he calls me racist — but I am the least racist person there is, " Trump wrote on Twitter.
Now, Romney is among those being considered for the role of secretary of state. New York City Mayor Rudy Giuliani is also among the candidates for the position. Trump is also considering Ronna Romney McDaniel, Mitt Romney's niece, for RNC chair.
Read more at Bloomberg.
Casting Call For New LDS Book of Mormon Series
The Church of Jesus Christ is looking to produce several videos detailing stories from the Book of Mormon. Similar to the New Testament series published recently by the Church, the Book of Mormon video library will be filmed at its Jerusalem movie set near Goshen, Utah.
Any interested in participating in the filming are encouraged to audition. The Church is looking for both experienced and inexperienced actors active in the LDS church and holding a current Temple recommend. Visit casting.churchofjesuschrist.org for more information on becoming involved.
"These Book of Mormon videos will have the same purpose as the Book of Mormon itself — to bring people closer to Jesus Christ," Elder Larry R. Lawrence, a General Authority Seventy, said. "We hope the video library will build bridges of understanding and increase interest in God's word, which in turn can change hearts and inspire people to live better lives."
Read more at Deseret News.
Utah Still Best State For Business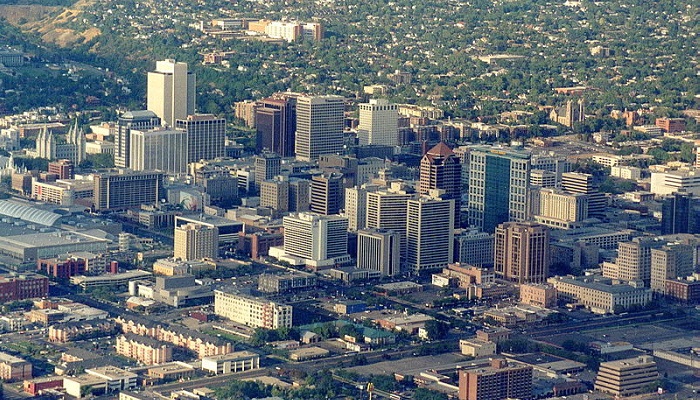 Forbes has released their annual ranking Best State For Business, and once again, Utah has found itself high up in the ranks. The Beehive State held the title from 2010 to 2012, until its streak was interrupted by Virginia in 2013.
Utah earned its position due to high growth rates and the state's business friendly government policies that encourage the start of new businesses. Growth in Utah comes mainly from its young tech center, aptly referred to as Silicon Slopes.
"The state is home to a handful of 'unicorns' like Domo Technologies, Insidesales.com, Pluralsight and Qualtrics. These privately-held firms, which boast VC investments that value the companies at more than $1 billion, can count on a deep pool of young, educated employees from schools like Brigham Young University and the University of Utah," wrote Forbes.
Moody Analytics also predicts Utah will be ranked third best in the nation for job growth over the next few years.
Read more at Deseret News.
Temple Square Publishes List of Christmas Events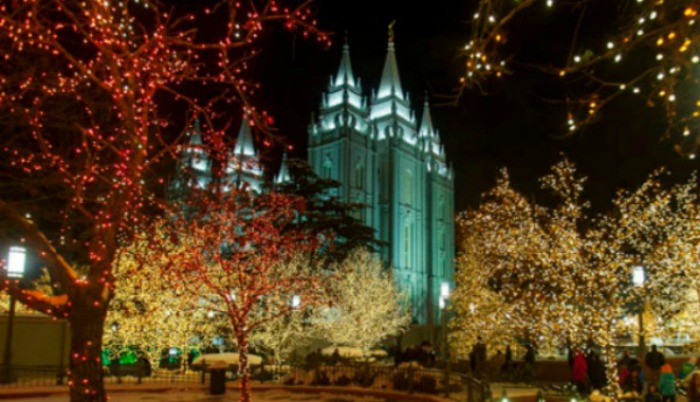 Temple Square is a hub for excitement and joy every holiday season. A brief glance at their recently released event calendar promises days jam-packed with talent and spirituality. Performances will be held in the Tabernacle, the Assembly Hall, the North Visitors' Center, the Church History Museum, the Conference Center, the lobby of the Joseph Smith Memorial Building, and the lobby of the Church Office Building.
From musical arrangements, to plays, to films, unless otherwise specified, all events are free to the public. Christmas on Temple Square will kick off with the lighting of temple square on November 25th, and end on December 31st with back-to-back performances from Jenny Oaks Baker, Octapella, bless4, and more.
View the full schedule on LDS.org.